Firm backs £30,000 RIBA-run inclusivity contest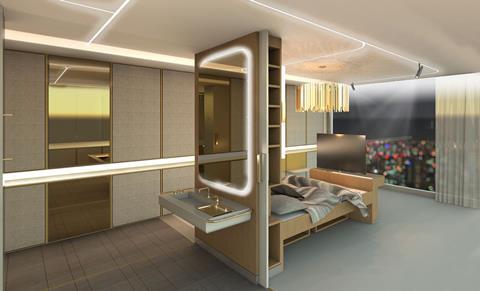 An RIBA-run competition that aims to promote disabled-friendly hotel design has won the backing of James Dyson.
The Bespoke Access Awards has enlisted the innovator's firm Dyson as a partner for its 2017-18 event, which is due to launch later this month.
Dyson global specifications director Paul Gregory will be a judge in the upcoming contest, and will assist with the shortlisting of entries in the early New Year.
The awards – sponsored by Bespoke Hotels – span five categories, all aimed at improving the experience of hotel guests from the front door onwards, and covering architecture, product design, digital service applications, service applications for training, and inclusive employment.
Gregory said Dyson – which gained fame for its innovative approach to vacuum-cleaner design – had played a key role in rethinking design approaches to domestic and commercial appliances over the past 25 years, and was "tremendously excited" by the prospect of supporting similar moves in the hotel sector.
Prize money totalling more than £30,000 is distributed across the awards five categories, with the best overall entry securing £22,000.
Last year's main winner was a joint entry from Ryder Architecture and specialist accessible design company Motionspot.