Conflict is a common feature on construction projects, but addressing disputes as soon as they arise can reduce disruption and associated costs. This CPD, sponsored by RICS, considers various options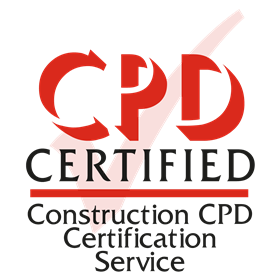 How to take this module
UBM's CPD distance-learning programme is open to anyone seeking to develop their knowledge and skills. Each module also offers members of professional institutions an opportunity to earn between 30 and 90 minutes of credits towards their annual CPD requirement.
This article is accredited by the CPD Certification Service. To earn CPD credits, read the article and then click the link below to complete your details and answer the questions. You will receive your results instantly, and if all the questions are correctly answered, you will be able to download your CPD certificate straight away.
CPD CREDITS: 90 MINUTES
DEADLINE: 22 NOVEMBER 2017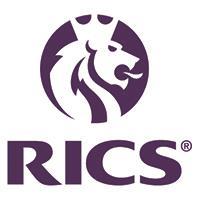 INTRODUCTION
Conflict is a fact of life in the construction industry, the result of an entrenched mindset and contractual arrangements that encourage and perpetuate conflict. Construction and engineering disputes can be very intricate and involve complex questions of law. Minor issues often escalate over time to costly and time-consuming adjudication, arbitration or litigation.
The ultimate price of a construction project is on average 30-40% higher than the original contract target price, with employers and contractors often focusing their energies, not on a successful delivery but, on arguments over costs. However, many such situations can be avoided through well-drafted contracts, and by using conflict avoidance and early intervention techniques. This CPD outlines various options and considers their merits.
EARLY INTERVENTION IN THE UK INFRASTRUCTURE SECTOR
Disputes in the infrastructure sector are not only slow and expensive to resolve, they also cause immense damage to business relationships and brand reputations. Transport for London (TfL) and Network Rail have adopted conflict avoidance and early intervention methods, which emphasise collaborative working with suppliers and dealing with problems openly and honestly. Their approaches are marginally different in terms of methodology, but serve to achieve similar ends.
Both Network Rail and TfL are members of the Conflict Avoidance Coalition Steering Group (CACSG), alongside RICS, ICE, RIBA, CIArb, ICC, DRBF and ICES. The aim of CACSG is to promote conflict avoidance and early intervention techniques in the global infrastructure, construction and engineering sectors. A key output from the coalition is the Conflict Avoidance Pledge, to which many employers and contractors have already signed up.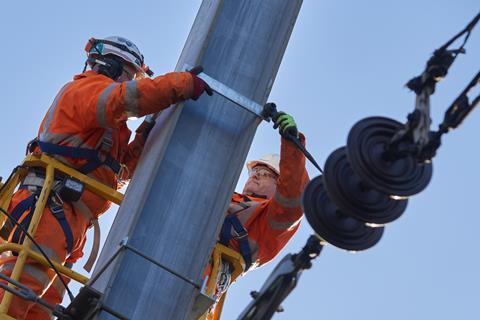 Network Rail
Network Rail is delivering a £25bn programme of railway upgrade work between 2014 and 2019. Recognising that dispute resolution was too costly in terms of time, money, distress and damage to business relationships, it sought to improve collaboration with the contractors on its many frameworks, joint ventures and alliances and develop a method for avoiding disputes altogether.
Network Rail consulted with experts in conflict avoidance and dispute resolution, and sought information and guidance from professional bodies such as RICS, RIBA and ICE, which are established providers of dispute resolution services to the construction and engineering sector.
The outcome is a system that engages dispute avoidance panels (DAPs) to review key collaborative programmes, and provide observations on matters which have the potential to be the source of future claims. A DAP is a panel comprised of industry experts, drawn from legal and technical backgrounds, and it has a broad remit.
The panel undertakes regular site visits and team interviews, looking at technical and legal matters, as well as culture and behaviours. DAP reports are intended to be informative. They do not include binding or non-binding recommendations. Their purpose is to assist action planning, and give Network Rail and its contractors early warning of potential problems so that they can respond if and when they believe it is appropriate.
Transport for London
TfL's approach recognises that disputes cannot always be avoided. It has adopted a methodology called the conflict avoidance process (CAP), which deals with emerging issues quickly and inexpensively.
The benefit of CAP is that it enables differences to be determined to the satisfaction of both sides at an early stage, and while matters are still within the control of commercial directors and managers. In other words, CAP keeps responsibility for resolving disputes, and thus decisions on outcomes, in the boardroom and prevents disagreements from intensifying into formal dispute resolution proceedings. Legal spend is therefore reduced, commercial relationships remain intact and brand reputations are not damaged by adverse publicity.
The CAP process is now embedded in contracts for refurbishing the London Underground. It is used regularly by TfL and contractors, and the process is currently being rolled out across TfL's wider supply chain.
The CAP procedure encourages contracting parties to continually recognise it is in everyone's interest to cooperate and share allocation of the risks associated with disputes. The role of a CAP is inquisitorial and it considers matters holistically, whereas adjudication and arbitration are usually narrowly focused on precise issues in dispute. A CAP will normally consist of one or three members. There may be more if the parties require, but membership will always be an odd number.
Each member must be, a credible subject matter expert, able to demonstrate a very good understanding of the CAP process required by the contract, and have the ability to apply it in a wide variety of real-life situations. They will converse with the relevant parties, gather and review information, and compose well-reasoned recommendations on how issues should be resolved. CAP recommendations provide parties on all sides with impartial guidance, which helps them to make informed judgments on the way forward.
Reasoning is provided to help parties to understand the rationale behind recommendations, particularly if it does not match a party's own case, and to appreciate the risks attached to a failure to resolve their problems early, and to pursuing litigation or arbitration.
Choosing the right method for avoiding and resolving differences requires careful thought, and should be a key part of the contractual negotiation process. The techniques employed by Network Rail and TfL have been designed to reflect the priorities of these organisations. CACSG is committed to providing information and guidance to employers and contractors seeking to establish appropriate conflict avoidance systems.
EARLY INTERVENTION TECHNIQUES IN CONTRACTS
Conflict avoidance and early intervention techniques can be incorporated into contract terms. Such systems may draw on a wide range of established methodologies, such as early neutral evaluation, project-based dispute boards and evaluative mediation, which are described below.
Early neutral evaluation
Early neutral evaluation (ENE) provides impartial, non-binding information to contracting parties about the potential risks associated with taking a dispute through formal resolution procedures, such as courts or arbitration, and a sense of what a judge or arbitrator is likely to conclude. ENE informs decisions about whether, and to what extent, parties should continue with formal dispute resolution, or whether they should settle, and on what terms. It is particularly useful where parties are already contemplating court or arbitration.
By definition, ENE takes place at an early stage, before formal steps are taken to litigate or arbitrate. Once a party knows of a potential dispute, such as by receipt of a contractual early warning or notification of a claim for compensation, ENE can be triggered.
ENE involves the appointment of an independent evaluator, who is experienced in dealing with similar issues and has a background in judicial or arbitral proceedings. It differs from the analysis of a dispute by a party's lawyer, in that the evaluator is independent and has no ongoing obligations to the party, or reliance on the party for continuing fees.
Drawing on their relevant and extensive experience of previous disputes, the evaluator will usually:
Review relevant contracts and other documents
Review internal and inter-party communications
Interview personnel involved in the relevant matter
Discuss matters and findings with key management and decision-makers
Discuss overall business operations and strategies with the instructing party
Review applicable legal authorities, and talk with in-house or external lawyers
The ENE process focuses on key questions, such as:
Whether or not parties have a good case
Potential financial consequences of pursuing a matter through litigation
Whether or not to settle and, if so, on what terms
The balance between what can be achieved through negotiated settlement and the costs and outcomes of litigation
ENE may demonstrate that a dispute is best resolved through litigation or arbitration. In those circumstances, the evaluation can be used as a road map for each party's litigation/arbitration strategy. Parties can prepare more effective claims or defences, and avoid getting bogged down in matters which are not relevant or unlikely to succeed. This helps parties to reduce legal spend and avoid allocation of unnecessary resources.
Project-based dispute boards
Dispute boards (DBs) include both dispute review boards (DRBs) and dispute adjudication boards (DABs). The idea is to have experts embedded within the project over the lifetime of the contract, who can provide quick decisions on to resolve conflicts as they arise.
DBs originated in the US in the 1960s, when a "joint consulting board" was established for the Boundary Dam in Washington, and became more widespread over the following decades. Between 1988 and 2002, DBs were used on major civil engineering contracts worth over US$79.4 billion across the US, and 97.9% of disputes on these projects were settled without litigation. Today, DBs are used on large-scale international construction projects across Europe, South America, Africa and Asia. In the UK, DBs were set up for projects including the Channel Tunnel, the Channel Tunnel Rail Link, and on the construction of the Olympic Park and other venues for the London 2012 Olympics.
Many types of DB exist, and they are often tailored to suit an individual project. A DB usually comprises one or three members, though it may have as many as five or seven. The parties usually agree the identity of the members. In some cases, they will source them with help from a professional body, which maintains a register of trained and accredited DB members. They will typically possess a range of expertise to deal with technical and legal issues that are likely to arise on a particular project. A typical DB might comprise of an engineer, a quantity surveyor and a lawyer.
A DB is generally empowered to examine all emerging disputes. The precise procedure will usually be governed by the contract, but a standard model would involve regular site visits, and reviews of project documentation and reports. A board constituted as a DRB can make recommendations, with which a party is not normally bound to comply as long as it dissents within a time period set out in the contract. A board constituted as a DAB can make binding decisions, with which parties must contractually comply until an arbitrator or court rules otherwise.
The advantages of DBs include:
Confidentiality Issues arising between parties are not rehearsed in public. The way matters are resolved and outcomes of decisions and recommendations remain private
Expertise The members are selected for their subject matter knowledge and expertise in negotiation and conflict management
Flexibility The parties can agree the procedure and timetable in advance during contract negotiations, and can agree any changes to it during the course of the project
Prevention of frivolous claims The existence of a DB incentivises parties to strive for negotiated resolution of issues without the need for intervention
Relationships The DB process is usually underpinned by a commitment by the parties to collaborate and ensure conflict situations do not arise and, if they do, that they are resolved quickly and amicably
More informed decisions Regular site visits and document reviews give a DB a deeper understanding than any arbitrator or tribunal that is appointed after a dispute has arisen. The intelligence acquired by a DB can ensure that parties are fully informed.
Evaluative mediation
Evaluative mediation explores both the legal rights of the parties and the practical, commercial and personal interests underlying a dispute, from which the basis of a settlement can often emerge.
When parties go to court or arbitration, a huge amount of time, energy and money is spent providing the judge or arbitrator with the information he or she needs to make a decision. The processes put parties at odds with each the other, and usually results in a decision that favours one party and is detrimental to the other.
Evaluative mediation is a powerful, pragmatic process in which a highly experienced subject matter expert guides the parties through an analysis of the issues and their relative strengths and weaknesses, as they would get in court or arbitration. The evaluative mediator can provide impartial recommendations, which informs the parties' negotiations. Rather than have a decision imposed on them, parties, who are fully informed, are enabled to reach a sensible, commercially viable and mutually acceptable settlement between themselves. Mediation is a commercial process rather than a judicial one, and parties can factor any considerations into their settlement process that they wish.
In evaluative mediation, a mediator will:
Prepare thoroughly for the mediation, reading contracts and documentation and speaking to the parties
Meet the parties separately to explore specific matters and any wider commercial considerations in detail
Help the parties to fully consider and analyse technical issues, relevant to case and recognise their particular strengths and weaknesses
Provide the parties with the benefit of his or her extensive experience and subject matter expertise, conveying non-binding, neutral opinions on issues where requested
Give the parties a comprehensive understanding of the case and their prospects of success if they were to continue to court or arbitration.
Parties always remain in control, because the evaluative mediation process is non-binding and confidential. If requested, the mediator will give impartial, verbal or written, recommendations. These can be used to expedite an agreed commercial settlement.
The desired result of mediation is a binding commercial contract which can, if required, be made an Order of Court. Even where parties fail to reach a full settlement, mediation will narrow the gulf between them, and reduce time and costs later spent on litigation or arbitration.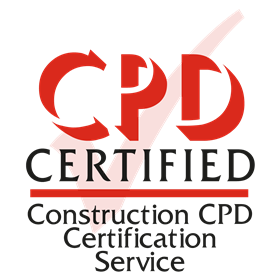 How to take this module
UBM's CPD distance-learning programme is open to anyone seeking to develop their knowledge and skills. Each module also offers members of professional institutions an opportunity to earn between 30 and 90 minutes of credits towards their annual CPD requirement.
This article is accredited by the CPD Certification Service. To earn CPD credits, read the article and then click the link below to complete your details and answer the questions. You will receive your results instantly, and if all the questions are correctly answered, you will be able to download your CPD certificate straight away.
CPD CREDITS: 90 MINUTES
DEADLINE: 22 NOVEMBER 2017

Privacy policy
Information you supply to UBM Information Ltd may be used for publication and also to provide you with information about our products or services in the form of direct marketing by email, telephone, fax or post. Information may also be made available to third parties. UBM Information Ltd may send updates about Building CPD and other relevant UBM products and services. By providing your email address you consent to being contacted by email by UBM Information Ltd or other third parties. If at any time you no longer wish to receive anything from UBM Information Ltd or to have your data made available to third parties, contact the Data Protection Coordinator, UBM Information Ltd, FREEPOST LON 15637, Tonbridge, TN9 1BR, Freephone 0800 279 0357 or email ubmidpa@ubm.com. View our full privacy policy at www.building.co.uk/cpd