Scheme at Tolworth Hospital in Kingston part of £160m revamp of facilities in area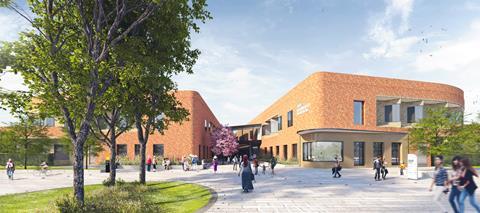 Plans for CF Møller's new mental health hospital in south-west London have been approved by Kingston council.
Work is set to begin later this year on the Tolworth Hospital scheme for the South West London and St George's Mental Health NHS Trust.
It is part of a £160m investment being made to improve Kingston's mental health facilities.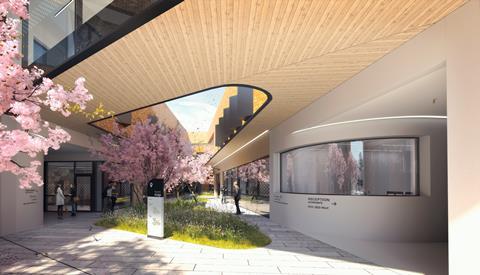 Designed by Danish architect CF Møller, the project is expected to be completed in 2021 and will see hospital wards arranged around a variety of garden courtyard spaces.
The architect's director for the project, Teva Hesse, added: "Our practice has been working with the trust since 2012 to develop mental health facilities that focus on therapeutic, normalised environments that assist service users in their recovery."
The building will be delivered in phases and include older adult, adult, adolescent and specialist wards.