Chalk Architecture proposal to save Victorian arches
The firm behind three trend-setting shipping container-focused venues in London has lodged plans to redevelop Brighton's Madeira Terrace – but on more restrained lines than Shoreditch.
Boxpark worked with Chalk Architecture, also based in the south coast city, to draw up plans for "an international-class beachfront development" using the terrace, which is immediately south of Kemptown and east of Brighton Pier.
It said the project aimed to revive the crumbling Victorian arches, introduce new retail and leisure opportunities, and a new premium hotel operator, as well as new green space.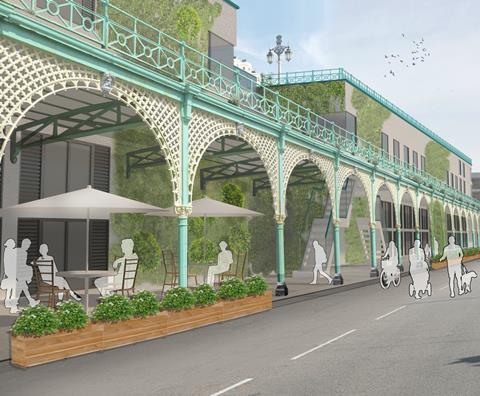 Chalk Architecture director Paul Nicholson said the scheme had been driven by a desire to return Madeira Terrace to its original glory with the retention of its magnificent arches, at the same time as "substantially increasing" its commercial performance.
"Further to developing a concept to save the Madeira Arches in 2015, we have had an ongoing constructive engagement with the local community about our ideas via our social media," he said.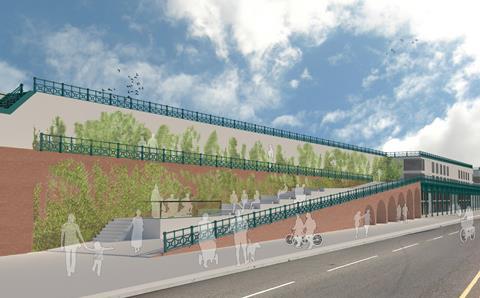 "In response to significant public interest the scheme has evolved over time into a dynamic proposal of new and enhanced public space wrapping around leisure, hospitality and commercial office use.
"Working with the Boxpark team has transformed the scheme into an exceptionally exciting prospect."
Boxpark opened its Shoreditch "pop-up mall" in 2011, and a venture in Croydon followed in 2016. Boxpark Wembley is due to open later this year.