Architect failed to enter into written agreement with client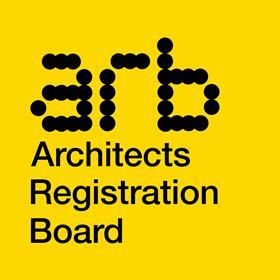 An architect has been reprimanded by the Arb after being found guilty of unacceptable professional conduct.
The Arb's Professional Conduct Committee heard that Christopher Ivan Hardaker of Chris Hardaker Architects in Shropshire, had not entered into a written agreement with a client which adequately covered the terms of engagement, contrary to standard 4.4 of the Architects Code.
The client had commissioned Hardaker in the summer of 2016 to help with a series of works to his home including the installation of a driveway which he wanted to be completed by the end of November that year.
Work on the driveway was heavily delayed and was not completed until March 2017, while a series of remedial works were subsequently required at an estimated cost of £17,540.
Hardaker said he had spoken to the contractor who was considering seeking assistance for the remedial works that were required. Further discussions were had with regard to the remedial works in April and early May 2017.
Throughout this time the client made a number of requests to Hardaker that he issue a default notice or termination letter to the contractor but this was not done.
No solution was reached as to how the defects in the works would be resolved and on 17 May 2017, the client terminated Hardaker's contract. The client wrote two letters of complaint to Hardaker on 12 June 2017 to which Hardaker replied on 20 July 2017. The client referred the matter to the Arb on 26 June 2017.
Hardaker, who had worked on a number of projects with the client since 2003, admitted he did not provide formal terms of engagement and had adopted a less formal approach. He also accepted that meeting notes provided from the initial meeting in August 2016 were not an appropriate or adequate substitute for a formal letter of engagement.
He accepted the agreed facts collectively amounted to unacceptable professional conduct, accepted his error and adopted a new practice to ensure that such situations did not arise in the future.
The Arb said Hardaker had no adverse regulatory history, had demonstrated insight into his failing and had addressed the situation by taking corrective action through adoption of the RIBA Conditions of Appointment 'Small Works 2012' as a standard form for letters of appointment.
The board said the admitted allegation had the potential to diminish Hardaker's reputation and that of the profession generally and the imposition of a disciplinary order was merited.