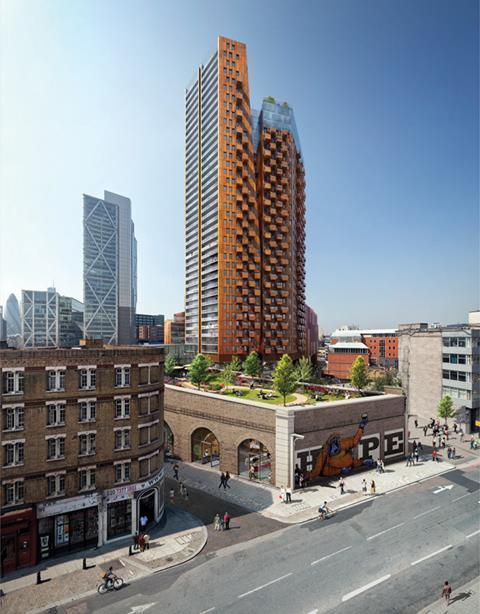 Perkins + Will
2013 rank: 6
Country: USA
Last rank: 7 (2011)
Architects employed: 771
Perkins & Will completed two significant mergers in 2012 that will strengthen its international focus. In June it merged with London-based Pringle Brandon to create new opportunities in Europe and the Middle East; one of the partnership's first completions after that announcement was the Siemens Crystal sustainability centre in east London.
And in August it joined forces with Rocco, Vidal & Arquitetos, based in São Paulo, to create a base for operations in South America.
Both moves will enhance the 78-year-old multi-disciplinary's network of offices in 24 locations worldwide. It also took on two smaller design firms, Boston biotech specialist Signer Harris Architects and the sustainability-focused Envision.
One of Perkins & Will's most interesting completions last year was the $175 million campus for the Universidade Agostinho Neto near Luanda in Angola, a project that started back in 1999 at a time of military checkpoints and landmines. It is hoping to pick up work in future phases of the university's development, and is also working on a hospital and a health centre in Kenya.
Last year Latin America, Canada, the Middle East, Texas and New England all proved to be growth markets, but everywhere else was generally flat.
Chief executive Phil Harrison said the design and construction market was in "one of the most difficult, while compelling, periods of all time".