Inspectors offended by recommendation in report that they be excluded from high-rise residential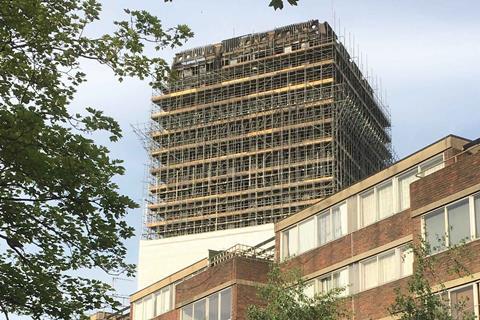 Private approved inspectors have said the recommendation in last week's Hackitt review that they be excluded from providing building control services on high-rise residential buildings is "unacceptable in a public report".
Paul Wilkins, the chair of the Association of Consultant Approved Inspectors (ACAI), which represents the profession, said its members were "insulted and highly offended" by the report's implication they would approve sub-standard work in order to get the next job.
He added: "To have their professionalism and ethics questioned in this way, with no evidence, has the potential to damage reputations and is unacceptable in a public report."
Wilkins plans to write to Dame Judith Hackitt to ask for the evidence that approved inspectors accepted lower standards of workmanship.
"To have their professionalism and ethics questioned in this way is unacceptable"

Paul Wilkins, ACAI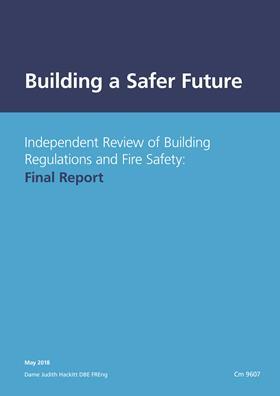 Hackitt's final report into building regulations and fire safety said developers should not be able to choose between approved inspectors and local authority building control when working on residential blocks over 10 storeys and all other multi-occupancy residential buildings including institutions.
Instead, she recommends that only local authorities are allowed to enforce building regulations as part of a proposed Joint Competence Authority which also includes the fire and rescue service and the Health and Safety Executive.
Hackitt suggested approved inspectors could provide consultancy services to clients and expand local authorities' capacity while operating under the latter's rules and standards.
The ACAI said it was "seriously concerned" that local authorities did not have the capacity, competence or the regulatory requirements to fulfil the role suggested in the report.
But Barry Turner, the director of technical policy at Local Authority Building Control, the organisation that represents local authority building control departments, said: "I think it is right that developers should not be able to choose their own regulator. That is it in a nutshell."
Turner added that the numbers of buildings that would be affected by the proposals was only a small percentage of the overall amount of available work, adding there was a possibility that approved inspectors could work with local authorities although they would need to meet the criteria set out by them.
He admitted local authorities would need additional resources to cope with the additional workload and added: "There is a recruitment process that is necessary and training to be done. We need to gear up towards that."
Wilkins said the ACAI had told Hackitt that enforcement should be handled by a body independent of approved inspectors and local authorities – and would repeat this if the government decided to consult on the report's findings.