Position in WA100 2011: =92
Country: Sweden
Last ranking: n/a
Architects employed: 230
Website: www.wingardhs.se

Gothenburg
Kungsgatan 10 A
SE 411 19 Gothenburg
Sweden
Tel: +46 (0)31 743 7000
Fax: +46 (0)31 711 9838
Email: wingardhs@wingardhs.se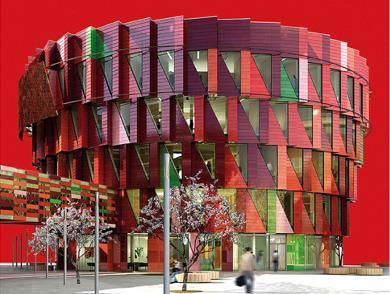 The firm was founded by Gert Wingårdh, one of Sweden's leading architects, whose spatial creations are considered remarkable in economic as well as ecological and sociological terms.
Wingårdh works mostly in Scandinavia, but has attracted attention around the world.
Last year, its projects were featured in such diverse media as at an exhibition in New York and in a whole issue of a Chinese architecture magazine.