Hanoi
25 Le Dai Hanh Street
9F CDC Building
Hanoi, Vietnam 844
Vietnam
Tel: +8 490 226 8376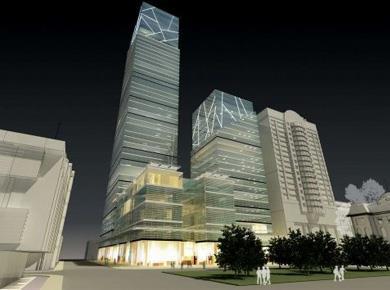 The largest private design and project management consultancy in Vietnam and Cambodia, Archetype is also the largest foreign project management consultancy in India.
This year it plans to open an office in Calcutta (Kolkotta), reflecting the strength of this market for the firm which finished renovating the prestigious Taj Mahal Palace Hotel in Mumbai last year.
Vietnam also remains strong and France has provided several lucrative luxury projects. The practice was founded by French architects and engineers in 2002. Thailand and Cambodia continue to experience a slow-down — though Archetype says a return is in sight — but last year it launched an office in Vientiane, capital of Laos, which is a promising new market.
It also signed some representation agreements in Mongolia, Bangladesh, Indonesia and Sri Lanka. These are all target markets for this year, along with Morocco and Libya, and plans to open an office in one of these countries.
General director Pierre-Jean Malgouyres said: "We strongly believe in the potential of fast-growing markets that are located in south-east Asia, south Asia and north Africa.