Recovery is built on shaky foundations
Emerging markets are proving key to the strong performances of some practices, but the spectre of European financial collapse still looms
Despite the extraordinary upheavals across the world this year, the international architectural powerhouses have turned in some impressively robust performances.
The WA100's top 20 practices have increased employee numbers by 10% off the back of soaring eastern markets, notably India, China and Qatar, and newly emerging hot spots in Turkey and Korea. Four out of 10 respondents to our survey expected the global construction economy to grow further in 2012. Competition, however, will intensify too. There are no easy wins anywhere in the world these days.
Top firms such as Aecom, Gensler and IBI Group are all growing, but any optimism for the coming year is balanced by some weighty concerns. Says Phil Beinhaker, chief executive officer of the Toronto-based IBI Group: "We hope to grow from 2,800 staff to 4,000 in the next three years, with growth coming organically and through acquisition in China, eastern Europe and and Brazil.
Source: Ian Whadcock
"But that assumes some economy growth and a steady return to private development activity. All our assumptions would change if sovereign debt problems lead to collapse in Europe. Interconnectivity of the financial systems would mean no capital for anyone to do anything. The knock-on effect would be enormous. There would certainly be no place to run for cover."
Even China, which many see as poised to replace America as the world's largest economy, is feeling the ripples. Two Hong Kong-based practices, Leigh & Orange and P&T Architects & Engineers, point to a cooling-off of the Chinese market.
P&T CEO Nick Burns comments: "Overall, I would see the practice fairly static in size over the next two years, with the possible reduction in China being offset by work in Vietnam, India and the Middle East. The main growth area for us in China is in the establishment of the secondary cities, where roughly 60% of our work is in residential. But it is difficult not to be concerned by the state of the global economy."
David Gensler, one of the three executive directors heading the USA-based practice Gensler, echoes the general sentiments.
"I think the strong firms are getting stronger and the weaker firms are suffering most. After a really bad time in 2008 and 2009, we've seen
reasonable growth in the past two years, and that has come from every region and every office. There is huge underlying demand in Asia,
particularly China and India. But there are so many wild cards out there: Greece, Italy, sovereign debt across Europe generally, and the potential for more upheaval in the Middle East. No one can predict what might happen."
To these imponderables, add the challenges in the USA market as it slows in the run-up to next November's election. It's a major issue to be factored in, says Bill Hanway, Aecom's executive director of planning, design and development, which takes in architecture worldwide. However, Aecom is hopeful for the opportunities in Latin America, India, China and parts of south-east Asia.
Our survey clearly shows that these newly buoyant, less debt-laden areas — where demand is being driven by population growth and massive upgrades to infrastructure — are where the serious action is taking place, and are likely to be for many years to come. By 2020 emerging markets are expected to account for 55% of the £7.5 trillion spent on construction worldwide, says a report produced in March by Global Construction Perspectives and Oxford Economics; in 2005 they accounted for just 35%.
The report points to the Asia Pacific region as the main source of future growth, averaging 7.3% workload increases over the next 10 years. Last year, China became the largest construction market in the world, with 15% of the market compared to the USA's 14%. And the Chinese share is predicted to rise to 21% by 2020.
Japan's leading practice, Nikken Sekkei, says its domestic workload has not increased this past year but that work in China has risen by 10%. Demand there has been for a combination of green, iconic and hi-tech constructions, with many of these in the booming Suzhou Central Business District.

Challenges and commitment
Elsewhere, Brazil, whose market has been boosted by the Football World Cup in 2014 and the Olympics in 2016, is one of the toughest
international markets to break into. That said, Aecom scored a massive coup in winning the role of masterplanning the main Olympic sites with Wilkinson Eyre, the country's first open international competition for over 30 years.
Meanwhile, Gensler and IBI Group have set up shop on the coat-tails of international clients. Broadway Malyan, the only international firm with an office in Lisbon, is certainly making the most of its Portuguese connections too, opening an office in São Paulo on the back of big project wins. It says it is hopeful of breaking even in the first year. "We're also optimistic about Argentina and Chile," says chairman Stuart Rough, who is based in the Lisbon office.
This year, Broadway Malyan has also opened offices in Istanbul and Mumbai, and it has been working out of Singapore for some time.
Rough says: "Our expansion is mostly on the back of invitations and well-established relationships. Eastern Europe is still buoyant and our Polish office is doing well. Shanghai is also going well, and we expect to open offices in Beijing and Jakarta next year."
Those looking to win work in emerging markets certainly need to be prepared for investment and long-term commitment. China is seen as a highly competitive and fast paced environment to work in. As Peter Drummond, chief executive of BDP, pithily describes it: "In India, it's difficult getting things done; in China things happen so fast, it's easy to make mistakes."
Confirming the view that working in China presents big challenges is Swedish firm Tengbom Architects, which features in the WA 100 for the first time this year. The 28th-placed practice has been working in China for six years and has had numerous problems, including having local firms pass themselves off as Tengbom in work pitches.
The firm's chief executive Magnus Meyer says its design work on the renowned eco-town of Hammarby, just outside Stockholm, has placed it in demand in China. "China won't be massive for us, and we certainly won't make more there than we do in Sweden. But it's attractive because you do get the opportunity to work on projects that we don't often see in Sweden. We also find that competing on a global scale makes us more competitive in our home market."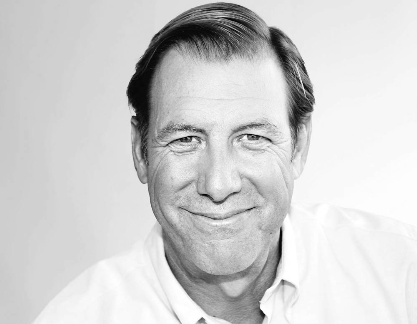 Growing markets in south-east Asia
Helped by a buoyant Swedish economy, Tengbom has burgeoned from 90 people six years ago to 500 people today including engineers, with overseas work in Russia, Africa, UK, the Czech Republic, Finland and Norway as well as China. Meyers says the practice will grow by 10% next year, but he's cautious. "There are clearly a lot of opportunities in China but whatever advantages European practices possess won't last forever. Chinese practices fight very hard for the work."
David Stanford, principal director at Hong Kong-based Leigh & Orange, which is ranked 42nd in this year's WA100, has been working in China since 1979 (the firm has been in Hong Kong for 130 years). He says Hong Kong is tough, and almost dead, and that areas of China have been cooling off too. It is Qatar and Bahrain where he sees activity picking up.
Meanwhile, Vietnam-based Archetype Group ranked 55 this year in the WA100, has eschewed China altogether. "The countries that are doing particularly well for us are India and Vietnam," says general director Pierre-Jean Malgouyres.
Archetype opened offices this year in Mongolia, Laos and Bangladesh and is looking to do likewise in Indonesia, Sri Lanka and Burma. It is also expecting to win more work in north and central Africa on the back of international clients.
"We've always focused on fast-moving, emerging markets rather than going where all our competitors go," says Malgouyres. "These are challenging areas — but it's rewarding when you get to manage the design and construction process. We're working for local investors who are willing to pay higher fees — though not yet ready to pay foreign fees."
Malgouyres points to three major growth markets in south-east Asia driven on the back of the creation of a rising middle class: housing,
hospitality and healthcare. "There are always uncertainties: in Vietnam, it's strong inflation; in some other countries, the politics are unstable. But it's always been like that for us. When we worked on the airport in Tripoli, we had to move out staff overnight. We're hoping to get back to Libya in the middle of next year. Lots of work needs to be done and they've the resources to pay for it."
Both BDP and Gensler say they too will explore Libya once things have settled down. Gensler is busy in Saudi Arabia, Kuwait and Qatar as well as Turkey and Korea, which it sees as newly emerging hot spots. BDP is meanwhile one of the few major practices to become established in Kuwait.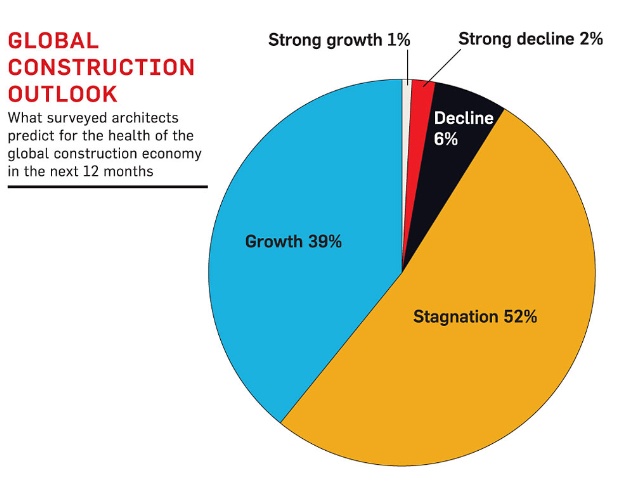 Catching up in Kuwait and Saudi
Dominic James, director for the Middle East at trade adviser British Expertise, says both Kuwait and Saudi have got a great deal of catching up to do in terms of investment, and are both earmarked as presenting massive opportunities for international companies.
Future new-build projects, including new cities in Saudi Arabia, are being driven by nervousness among senior Saudis over social unrest; they see an urgent need to pacify through delivering much-needed infrastructure upgrades and services, says James.
What is certain in these uncertain times is that while the world is getting smaller, being an international practice has never been tougher. And as events continue unfolding in Europe, it's not time to unbuckle the seatbelt yet.