We asked the biggest architecture practices in the world who they most admired. The results may surprise you
Every year, BD submits architecture practices across the globe to detailed questioning for the World Architecture Top 100 — the definitive listing of the world's largest architecture firms.
The results of this year's survey will be published as a special document, available to download or in print, at the end of this year (you can pre-order it now).
One of the questions we ask every year is which architects are most admired by respondents. The answers are usually a fairly predictable list of starchitects. But this year saw a trend towards more commercial names.
World Architecture 100 2014 — most admired
1 Foster & Partners
2 Herzog & de Meuron
3 BIG
4 Gensler
=5 AHMM
=5 SOM
=7 AECOM
=7 KPF
=7 OMA
=7 Renzo Piano
=7 Sanaa
=7 Snohetta
Foster & Partners came out top of the list with 30% of the votes - no real surprises there as Foster has dominated the top spot in this ranking for a number of years now. But Foster is also one of the few big names to have successfully combined glamour and great PR with business credibilty. It's a balancing act he's managed successfully since the 1970s, as revealed in the archive interview we published last week.
The lion's share of the remaining votes went to two other practices that can claim famous figureheads. Herzog & de Meuron - a staple name in the most-admired list - scooped 13% of the votes, closely followed by a new entry from BIG.
The public persona of these practices couldn't be more different. H&dM are serious, reserved and very cautious when it comes to seeking publicity. This conservative approach has helped the practice win work from clients including AstraZeneca while also bidding for high-profile cultural and public projects this year, like the new Flinders Street Station in Melbourne - its first in Australia - and the M+ Museum in Hong Kong. This approach also appears to have helped the practice weather the storm around its controversial Elbphilharmonie Concert Hall.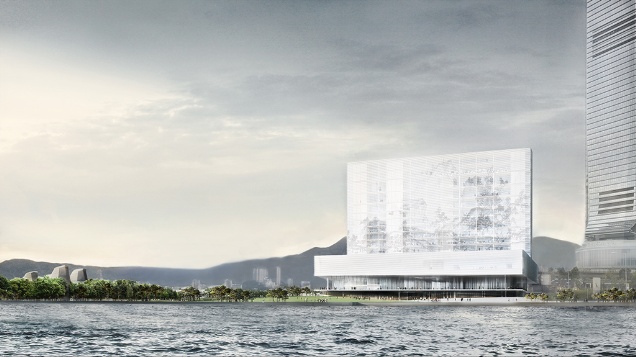 Meanwhile BIG is filled with dynamic and opinionated personalities - not least Bjarke Ingels himself. It's hogged a fair amount of the limelight this year with jobs like the Amagerforbraending waste treatment plant and its publicity friendly ski slope and the new Brooklyn Bridge Park.
BIG has been growing at a phenomenal rate and this year became one of the world's biggest employers of architects with a flurry of major projects in north America on the go.
BIG has made it into the most-admired top 10 before, but is usually ranked at the same level in the list as OMA or below it. The two practices are increasingly competing for similar projects.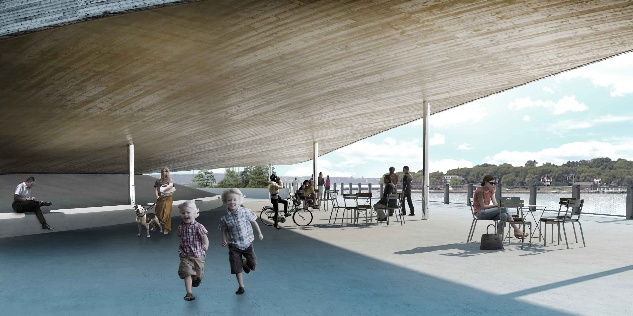 Filling out the top five are Gensler, AHMM and SOM (the latter two with equal number of votes). Both undeniably commercial practices, they manage to combine that with great design. SOM has made the top five before, but this is a new appearance by AHMM, probably helped by its Google HQ project. Clients see these practices as safe hands for big projects, but they're also capable of more sensitive design work.
Aecom and KPF also make it into the top 10 - again, unashamedly commercial firms. They both got 4% of the votes. But then so did OMA and Renzo Piano - names we're more used to seeing in the top five. Sanaa and Snohetta also made it in.
Zaha Hadid is an obvious name missing from this year's top 10 having featured in last year's top five - the practice only received one vote. The only two other UK practices to receive votes were Fielden Clegg Bradley and Witherford Watson Mann.
Here's what the top five looked like last year:
1 Foster & Partners
2 Renzo Piano Building Workshop
3 Herzog & de Meuron
4 Gensler
=5 Rogers Stirk Harbour & Partners
=5 Zaha Hadid Architects
And the year before:
1 Foster & Partners
2 Herzog & de Meuron
3 SOM
4 Renzo Piano
5 Rogers Stirk Harbour & Partners