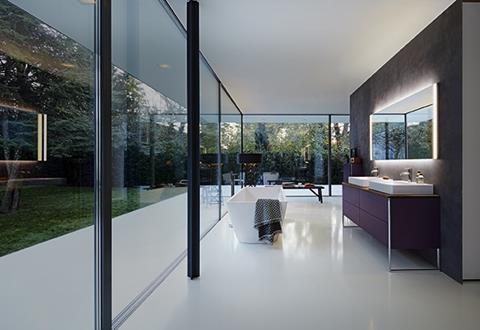 Duravit has always maintained that the key to success, is in part due to relaxation, they understand that this is when creative thoughts and ideas are given the space to evolve and as such, Duravit are continuously breathing new life into the age – old ritual of bathing.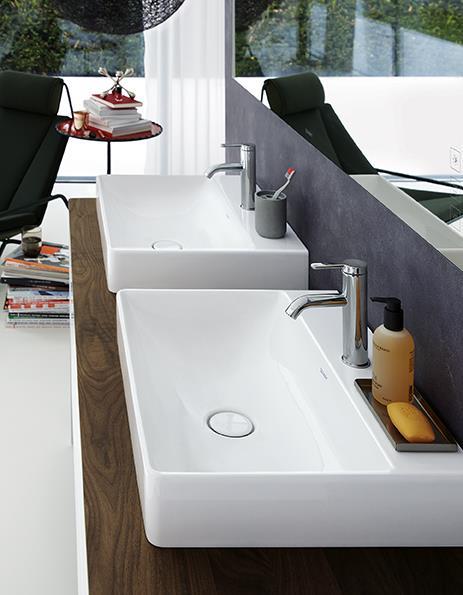 In this fast paced, rapidly moving world the ability to relax and unwind is becoming harder to achieve, yet we are becoming increasingly aware of the importance of down time. When designing an environment to unwind and take a moment of calm the home may be the preferred place for such an oasis, but it is more often the time spent away from the daily routine that best enables the relaxation process to unfold. Duravit understand that in this technological age elegance, design and efficiency are often the precursors to relaxation and that an area for wellbeing and mindfulness doesn't have to mean a dimly lit spa style surrounding.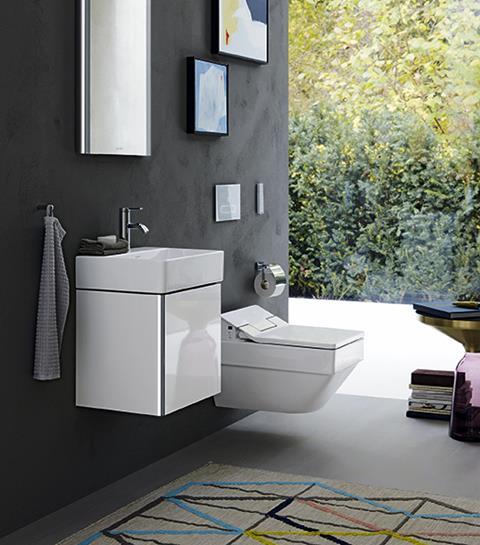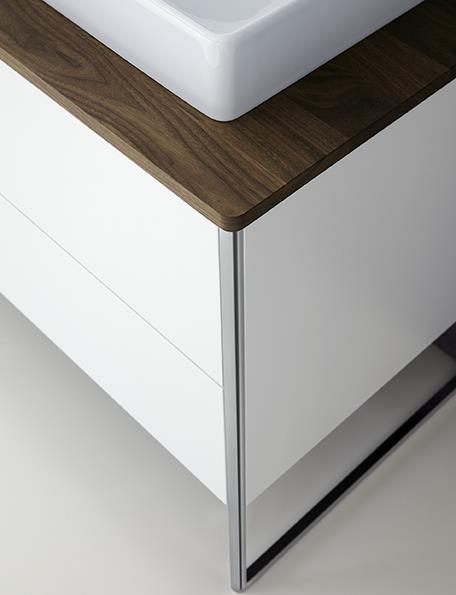 Duravit's XSquare range of furniture has been created in conjunction with designer Kurt Merki Jr. The son of a master carpenter and a fashion designer, Kurt instinctively understands the nuances required to combine the practical with the elegant when it comes to design. The XSquare range is the perfect example, with clean lines, high quality surfaces and striking chrome profiles, the collection works equally as well in the home or hotel environment.
The ability to work with high quality and sophisticated interior design concepts is key to the XSquare collection; it offers a wide range of options and combinations which work perfectly alongside many of the Duravit ceramics such as the current DuraSquare, Vero Air, ME by Starck and P3 Comforts series. This allows for free-standing or built-in bathtubs, toilets, tap fittings, shower trays and accessories to be included easily and effectively into the designers creative process.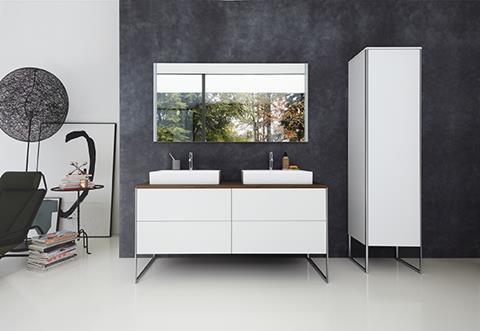 One of the most striking features of Duravit's XSquare range is the quadrant-shaped chrome profile which surrounds and highlights the edges of the furniture. On the floor-standing model, the transition to the leg frame is absolutely seamless; it accentuates the edges of both variants and continues along the corner radius of the washbasin, which completely harmonizes the look and feel within the bathing area.
Luxurious washing areas can be effortlessly created, combining cupboards, mirrors and mirror-cabinet solutions from the range in a wide range of Duravit's sizes and colours. The console washbasin vanity units are available in up to five different sizes (800-1600 mm) which provides space for generous dual washbasin solutions, although compact versions are available for smaller spaces.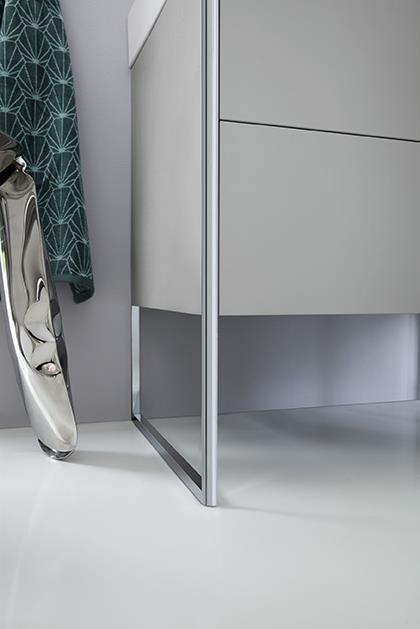 When it comes to colour there is freedom to create, choose one shade or combine two or more coloured lacquered finishes, there are also wood options such as solid natural walnut. For the vanity unit select one or two drawers, these are soft touch and fitted with high-quality drawer dividers in Maple or Walnut. The tall cabinet and semi-tall cabinet offer additional storage space in widths of 420 or 500 mm.
Additionally mirrors have a new, convenient switching function for coloured light: at a luminosity of more than 300 lux, the light colour can be continuously adjusted from 2,700 (warm light) to 6,500 kelvin (cold light). Warm light creates a pleasant atmosphere, ideal for relaxation, whilst the cold light brings with it day to day practicality, as it is best for applying makeup.
The XSquare range and other Duravit series can be viewed by appointment at Duravit London on Clerkenwell Road, London EC1.