Brexit exposed our country's deep divide between London and the regions but we don't have any detail on how Theresa May's team plans to heal it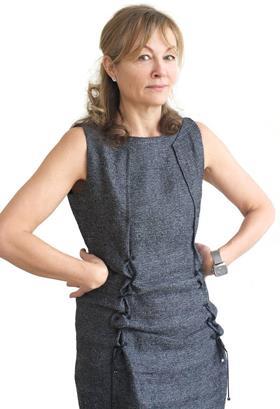 Driving along a French motorway earlier this summer a lorry driver leaned out of his cab and shook his fist at us. Was this Brexit – a wave of anti-British feeling – or had we broken motorway etiquette? It was hard to know but we settled for the first. The French have never liked us much - so any excuse, we reckoned.
But it's not only the French who are exploiting Brexit. Only last week the developer Derwent cited Brexit as the reason it's expecting "a slight drop in demand for new office space", yet on closer reading it turned out be just "general uncertainty".
Blaming Brexit has become convenient, like the practices that announced they'd been forced to make redundancies while in the main those decisions had been made long before the vote.
True, architects are seeing some projects put on hold but it's for a range of reasons – some Brexit and some not. But the best Brexit excuse story so far must be "one of Ireland's biggest housing architects, O'Mahony Pike" (a practice I'd never actually heard of) who, according to BD, had been mulling over its position since Brexit and have now decided to pull out of … Clerkenwell.
Did it not occur to them that setting up a back office in the heart of EC1 surrounded by the crème de la crème of British architects might be a tad risky, even in good times, and simply admit that the real reason they've been forced to shut shop is because not enough clients wanted their services?
It's not hard to understand why architects are attracted to London with its huge wealth, its grands and not so grands projets and its insatiable need for new housing. But this is nothing compared with London's arrogance.
A big takeaway of the referendum is that people outside regard the capital like a privileged nation state that might as well have a wall around it – in fact post-Brexit some people actually suggested building one. And one thing you can definitely blame Brexit on is the north-south divide, which was exposed more starkly than ever before in the way the regions voted.
It was an issue the Cameron government tried to tackle but its solution – the Northern Powerhouse – never really got off the starting block.
To its supporters it was the start of a long-term plan to start rebalancing our lopsided economy. But it was also identified with George Osborne's ambition to move to Number 10 and once he went few politicians were prepared to carry on fighting for it.
So it was no real surprise when it became one of the legacies of Cameron's government that Theresa May wants to dump. In its place she has promised support for mid-sized cities outside London but not just Manchester, which managed to hoover up most of the powerhouse money.
We don't know the details but we do know it's aimed at cities in the north and north-east – which proved key in delivering Brexit ­– that have been bypassed by Whitehall in the past.
Yet as always with political promises, what will the investment end up looking like?
As Rowan Moore points out in the Guardian, throwing money at something does not create a proper place unless it is adequately planned. He cites Ebbsfleet in north Kent, where huge investment has gone into its 19-minute rail connection to London, but it takes half an hour to walk from the station to the nearest house.
Outside London, the regional development agencies set up by New Labour left places more dispirited and abandoned than they were before and it's these that voted for Brexit out of disillusionment with Westminster as much as anything else. The "urban renaissance" they were promised just never happened.
It needs to be different this time round.
Brexit has forced us to recognise there are strong regional identities and ideas of shared culture and values that architects – anyone in fact charged with placemaking – have to take more seriously if we're to start healing the divide that ended up dividing us from Europe.