Says he is "somehow" coping better than his wife
Richard Rogers has said he has managed to "somehow" cope better with the death of his youngest son than his wife Ruth.
Bo Rogers drowned in a bath after suffering a seizure while staying in Tuscany last year.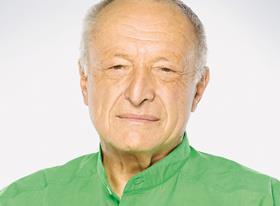 Speaking about his 27-year-old son's death for the first time, he told the Sunday Times: "I can bear it somehow – I have no idea how. Ruthie can't. It's a terrible thing.
"Ruthie is up and down. She's OK, then it hits her and it's like an explosion. She describes it as a 'tsunami' of grief."
His wife is a well known chef and cookery writer who runs the River Cafe in west London.
"Bo was the happiest person," Rogers added. "He was jolly and enthusiastic, so full of life and vim and energy."
He was speaking as he spoke about Vernazza, a world heritage site that needs £2 million in funding to carry out repairs after it was struck by a landslide and flooding last year. "[Bo] thought of Vernazza truly as home. He loved and was loved here."