44-storey flats proposed for Croydon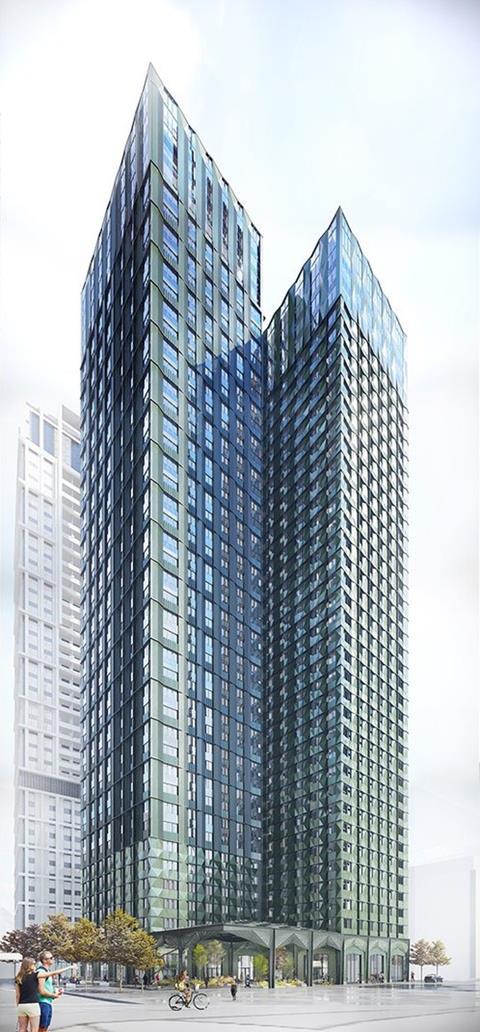 Plans for what would be the world's tallest modular building have been submitted to Croydon council by HTA Design.
The PRS scheme comprises 546 residential units in two towers, one 44 storeys and the other 38 storeys, with commercial space on the lower two levels.
HTA, whose chair Ben Derbyshire is due to take over the RIBA president's role this week, has filed the planning application on behalf of developer-contractor Tide Construction for the project on George Street in central Croydon, the site of a former British Rail office block.
A spokesman for Tide said the scheme would be the world's tallest modular building to date, on the basis that other projects making this claim have used in-situ construction on lower levels.
The decision to use off-site manufacturing as the construction method means the scheme will not require an environmental impact assessment, according to Croydon's planning department.
"The development is to be constructed to a modular design, with all the modules built in a managed factory environment. These two aspects will ensure that this development minimises the amount of construction and operational waste in comparison to conventionally constructed developments," said planning officer Michael Cassidy.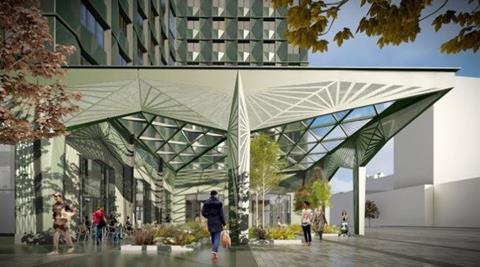 "Pollution and nuisance from the construction of the building will be kept to a minimum by virtue of the modular construction methods to be implemented."
The Tide spokesman said the contractor expected the consultation on the planning application to start in October.
Croydon has previously given planning permission for 305 flats on the George Road site, comprising a 32-storey and a 17-storey tower, in 2014.
Tide topped out Europe's tallest modular tower, a 29-storey, 580-bedroom student accommodation scheme in north London, earlier this year.