Florian Beigel has been announced as the winner of the Grand Berlin Art Prize 2013.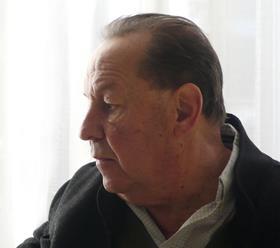 Beigel, an architect and co-founder of London Met's Architecture Research Unit, will receive €15,000 for the honour.
The jury, which included Francine Houben, Matthias Sauerbruch and Axel Sowa, praised Beigel for being "an outstanding and passionate professor".
"Together with a thorough and holistic thinking, Beigel has a distinct sense of style," they said.
"His work is never ideological and opinionated, but precise and elegant. Beigel has made a significant contribution to the pan-European architectural discourse of the present and is a valuable force in making connections between academic reflection and the practice of architecture."
The award will be presented by Klaus Wowereit, the mayor of Berlin, and Klaus Staeck, president of the Academy of Arts, on March 18 at a the Academy of Arts in Berlin.