Biennale gossip: Wounded Lion
Prizegiving at the Giardini
Biennale participants and the world's press piled to the Giardini for the prizegiving on Wednesday morning where David Chipperfield and Paolo Barratta handed out the Golden Lions.
Lifetime achievement award winner Álvaro Siza was sadly absent, having broken his arm and unable to fly. Boots wishes him a speedy recovery.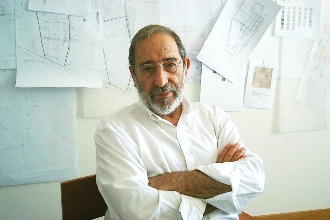 Source: Álvaro Siza office.