Dow Corning
Dow Corning (
www.dowcorning.com
) is a leader in the development of sustainable, silicon-based solutions for a wide range of industries. We are passionate about innovative silicon-based technologies, whose unique properties enable a wide range of clean energy generation, high-performance building and energy conservation applications.
To learn more about how Dow Corning is innovating in Europe for a sustainable future, visit
www.dowcorning.com/seed
.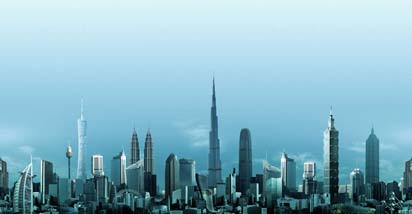 Dow Corning materials are incorporated into many products that contribute to higher building performance, such as structural glazing, weatherproofing and insulating glass building applications, as well as photovoltaic solar panels, and energy efficient LED bulbs and fixtures. To accompany its product offering, Dow Corning also collaborates with industry professionals to expand expertise of sustainable building approaches all across the world.
For further information about Dow Corning's Building Solutions, please contact us at
tech.info@dowcorning.com
.
Case study: Burj Khalifa