Osborne slammed by MPs over "counterproductive" green message
Environmental Audit Committee criticises chancellor for putting off green investors
An influential cross-party group of MPs has slammed George Osborne for giving "counterproductive" messages to green infrastructure investors.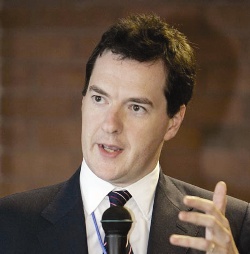 The Environmental Audit Committee published a report this week urging the chancellor to "reflect on his comments that present the 'environment' in opposition to the 'economy'".
"They are wrong and counterproductive," the committee said. "Mixed messages from the government on energy policy are undermining investor confidence in the green economy."
The committee urged the Treasury to show its support for Department of Energy and Climate Change's recently published energy efficiency strategy.
"It should set out the costs of the measures in the strategy and identify the extent to which these will have to be met from within DECC's existing budgets," it said.