Modece Architects gets planning for controversial eco-build house
Suffolk home approved after appeal
Modece Architects has been granted planning approval for a new eco home in Lavenham, Suffolk, after appealing through the NPPF clause 55.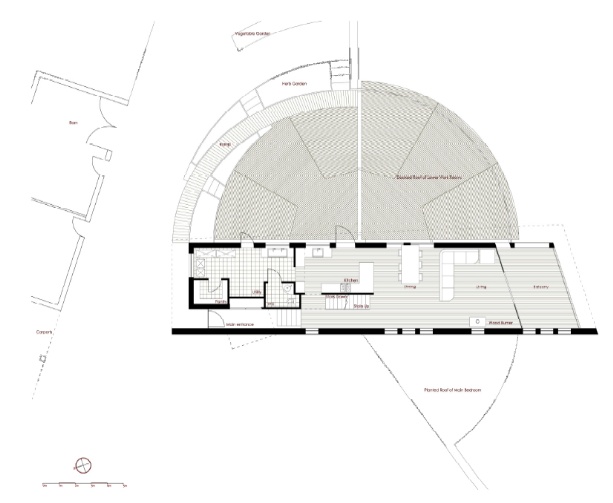 The zero carbon house was originally submitted for planning consent as a PPS7 exception but refused, despite a positive report from SHAPE, the regional design review body.
The house will be designed to level 6 of the Code for Sustainable Homes and will be constructed using natural, locally sourced materials such as straw bales, timber and locally produced hemp.
The planning inspector's report recognised that the significant aspect of the project was the integrated approach to a sustainable, low energy, environmentally friendly style of living and working. This is because the house and outbuilding are designed as part of a wider sustainable and mutually dependent system involving home, landscape and farming methods all using the best environmental practices.
The report described the scheme as 'uncompromising contemporary architecture with exemplar energy performance and zero carbon credentials'.