Leading global architects to join forces at Ecobuild 2013
RIBA president Angela Brady leads debate on sustainable design
Top architects from around the world will meet at Ecobuild 2013 to debate current issues facing the future of the profession at Ecobuild's 'Design Architecture & Sustainability' conference.
RIBA president Angela Brady will kick off day one with the hot topic of 'Sustainable design should be irresistible design' and will be joined by Louis Becker, International Director and partner from international architecture practice Henning Larsen.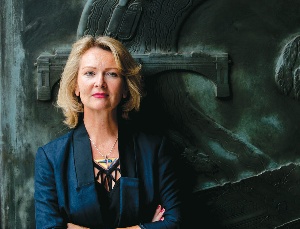 Leading figures from the design world will come together in the Ecobuild Arena at the heart of the show floor to cover topical issues such as 'Reinventing the high street' led by the Chief Executive of Igloo and 'Encouraging sustainability through art' with Oliver James, psychologist, writer and broadcaster and Tom Hodgkinson, writer, editor from The Idler.
'Is BIM the saviour of sustainable design?' is set to be an engaging debate, bringing together experts from ARUP, Make Architects and Penoyre & Prasad and hosted by Thomas Lane, Group Technical Editor, Building Magazine and Ecobuild.  
Kieran Long, architecture critic from the Evening Standard will ask the important question 'How far can wood replace concrete and steel?', whilst Aecom's Sustainability Director will focus on the latest issues and opportunities surrounding 'Water sensitive urban design'.
Further issues to be covered include 'How can design help to create sustainable communities?' and 'Lessons from the past' led by Professor Herbert Girardet, co-founder of the World Future Council.
To register for your free ticket, please click here.
Postscript:
Ecobuild's 'Design Architecture & Sustainability' conference takes place 5th to 7th March 2013, ExCeL London www.ecobuild.co.uk.