Incentives needed to prevent Green Deal failure says UK-GBC
Task group formed to examine financial incentives to drive take-up among homeowners
More incentives are needed to encourage the public to take advantage of the government's Green Deal, the UK Green Building Council has said.
The organisation this week announced it was forming a task group of sustainability experts to advise the government on how the Green Deal can be made a success.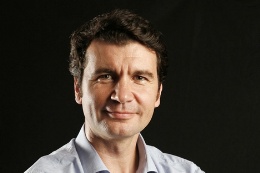 Financial incentives for homeowners, including variable rates of council tax and stamp duty, will be looked at for their potential to increase the attractiveness of the government's flagship scheme.
A report will be produced assessing the advantages and disadvantages of a range of options which can encourage uptake of the scheme while minimising the cost to the Treasury.
Paul King, chief executive of the UK Green Building Council, said: "The Green Deal still has the potential to be truly revolutionary in driving mass home retrofit.
"This new market could, if nurtured properly, create jobs, stimulate economic growth and protect consumers from ever-rising energy prices. But without firm plans in place to drive uptake, the scheme could fail before it has even properly started."
Incentives to be examined include:
Stamp duty banding/rebates
Council tax banding/rebates
Energy efficiency feed-in tariff
Subsidised interest rates for the Green Deal
Low interest loans (outside Green Deal)/Green mortgages (underwritten by the government)
Lump sum grant/payment (cashback/vouchers)
Progressively tightening minimum standards, including extending to the owner-occupied sector
Salary sacrifice (tax free scheme) through work/tax credits
VAT cut extension to a wider range of measures
The group is due to report its findings in early 2013.