Atkins achieves CSH level five for York Council
Archer Close is authority's first affordable housing scheme for 20 years
An Atkins-designed affordable housing scheme for York Council, the first built by the authority in more than 20 years, has achieved Code for Sustainable Homes level five.
Archer Close comprises nine two-bedroom and ten three-bedroom houses featuring solar panels, rainwater harvesting, triple-glazed windows and whole house mechanical ventilation with heat recovery.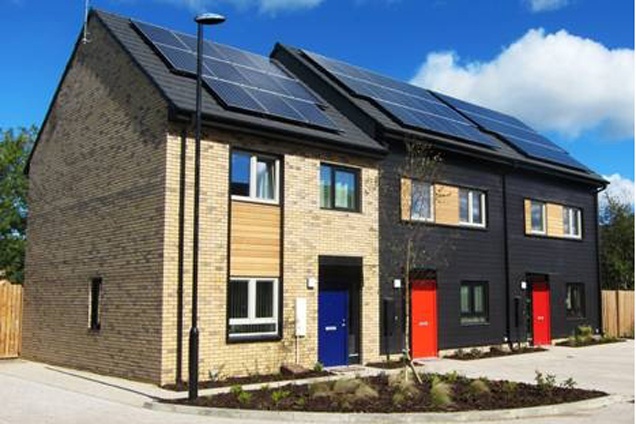 Project architect Jordan Gill said: "City of York Council was keen to push the boundaries and set a new benchmark for the future housing developments across the region.
"We worked with the council to transform what was a traditional site layout in to a wholly code five sustainable development without compromising its commercial potential."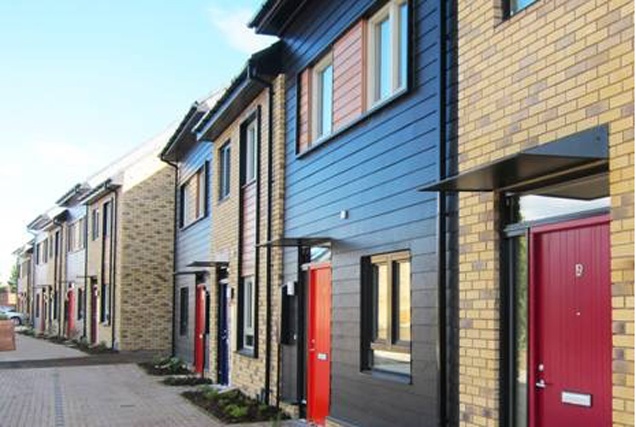 In addition to sustainable technology, the houses are clustered in blocks of four to reduce heat loss and improve energy efficiency.
South-facing elevations maximise the potential for solar heat gains, while a fabric first approach was used to achieve high levels of insulation.