Architype starts work on third Wolverhampton Passivhaus school
Passivhaus brief set by council reflects standard's growing appeal
Architype has started construction work on Wilkinson Primary School, its third Passivhaus school for Wolverhampton Council and its fourth in the UK.
The building will total 2610sq m and provide places for 420 pupils, replacing a school that was destroyed by a fire in October 2010.
Architype director Jonathan Hines said the growing appeal of Passivhaus was reflected in the local authority's brief, which insisted that the environmental standard should be met.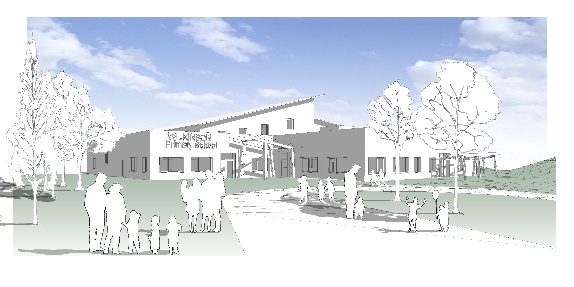 "When we did the first two schools it was our suggestion that they should be Passivhaus. The council said it liked the idea as long as it didn't cost any more," he said.
"Their brief this time was that is should be Passivhaus."

The Passivhaus standard will be achieved by orienting the glazing of the building so solar gain can be controlled, and using natural ventilation in the summer. A mechanical ventilation and heat recovery system will be used to control the temperature in the winter.
Classrooms are clustered around shared "activity hubs" and are oriented North to South to maximise environmental control.

Work is expected to be completed by October next year.
Architype has previously built two Passivhaus schools in Wolverhampton. Oak Meadow Primary School won the non-domestic category of the 2012 UK Passivhaus Awards.