21- 30 of the most influential people in UK sustainability
21- 30 of BD's inaugural list of the 50 most influential people in UK sustainability
21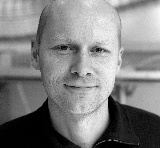 MICHAEL PAWLYN
ARCHITECT
Pawlyn set up Exploration Architecture in 2007 to focus on radical approaches to environmental sustainability.
Formerly, he worked at Grimshaw Architects, where he worked on the Eden Project.
In 2006 he represented Grimshaw as a founder member of the UK Green Building Council and in 2007 was elected as a committee member of The Edge, a think-tank addressing political, social and professional issues.
His book, Biomimicry in Architecture, was published last year.
22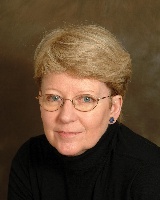 SUE ROAF
ACADEMIC
Now a professor at Heriot-Watt University's school of the built environment, Sue Roaf's research interests include low-carbon building design.
A trained architect and the author of a number of books on sustainability, she is perhaps best known as a designer of the first ecohouse
to feature an integrated photovoltaic roof.
She is the co-chair of the Westminster Carbon Counting Group as well as the international Teachers in Architecture organisation.
23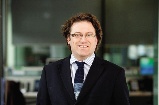 GUY BATTLE 
ENGINEER
Battle founded engineering consultancy Battle McCarthy and specialist sustainable business consultancy dcarbon8, which was bought
by Deloitte in 2010.
He now leads Deloitte's sustainability team across the UK, giving him a new sphere of influence. He helps leading developers reduce the embodied carbon in their buildings and is working with government to ensure this is not overlooked when the zero-carbon targets for residential and commercial buildings take effect in 2016 and 2019.
24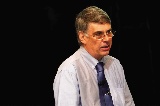 ADRIAN LEAMAN
CONSULTANT
Leaman has worked with Bill Bordass for 25 years. While Bordass focuses on technical issues, Leaman has concentrated on the human side — studying the relationship between occupant behaviour, management practices and client requirements.
Since 1987 he has been managing director of consultancy Building Use Studies and is secretary and co-founder of the Usable Buildings Trust, which puts independent results from building performance studies into the public domain.
25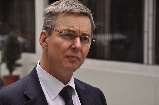 JOHN ASHTON
CLIMATE DIPLOMAT
Ashton describes himself as "equally at home in the worlds of foreign policy and green politics". Having spent most of his career in the Foreign & Commonwealth Office, where he founded the Environment Policy Department, it's easy to see why.
In 2002 Ashton set up the independent think tank E3G where he is a director. He is now on secondment as Special Representative for Climate Change for UK Foreign Secretary William Hague.
He is a visiting professor at Imperial College.
26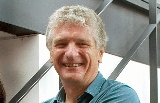 RAB BENNETTS
ARCHITECT
Bennetts founded Bennetts Associates in 1987 and has been responsible for many projects that pioneered sustainability from the PowerGen Headquarters (1991) to Wessex Water Operations Centre (1998) and Camden Council's headquarters, now on site at King's Cross. Bennetts' recently completed remodelling of the Royal Shakespeare Theatre and reduced its carbon emissions by 20%.
He was one of the founder members and funders of the UK Green Building Council and is the only architect on its board.
27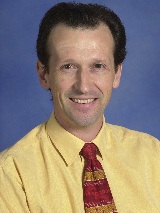 CHRIS TWINN
ENGINEER
An Arup director and fellow with 32 years' experience, Twinn is a world leader in sustainability and in constant demand as a speaker.
He specialises in the design and delivery of environmentally sensitive buildings and his CV includes high-profile schemes such as Bedzed and Kingspan Lighthouse in Britain and Korea's first zero-energy house.
An RIBA honorary fellow, he has served on many professional and policy advisory bodies including Cabe.
28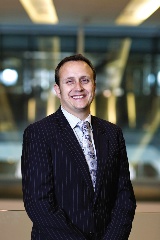 PAUL EDWARDS
DEVELOPER
Having joined Hammerson as head of sustainability from Bovis Lend Lease five years ago, Edwards was tasked with embedding the S-word into the developer's culture. Since then, the firm has picked up a trio of Breeam excellent certificates while it has achieved a 21% reduction in carbon.
A mechanical engineer — he spent five years with Arup working in Australia, the US and Asia — Edwards is a London Sustainable Development Commissioner.
29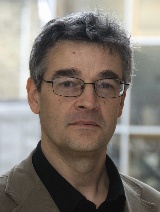 KOEN STEEMERS
ACADEMIC
The head of the Cambridge Department of Architecture is an architect and environmental design consultant. Under Steemers' leadership, the school is increasingly centred on the environmental standards of buildings and cities.
Steemers is the author of 10 books including Sustainable Urban and Architectural Design (2006) and Environmental Diversity in Architecture (2004).
He is also a director of Cambridge Architectural Research, which finds real-world applications for the products of academic research.
30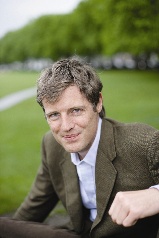 ZAC GOLDSMITH
POLITICIAN
After 10 years as editor of Ecologist Magazine, the charismatic Goldsmith was elected as a Conservative MP for Richmond Park & North Kingston in 2010.
A tireless campaigner who uses his connections to further the environmental agenda, he has received the Green Cross International's Global Green Award for international environmental leadership. For those wishing to emulate him, Goldsmith's super-green country estate, Walreddon Manor on the edge of Dartmoor, has just been put up for sale.
For more Sustainability 50: