11-20 of the most influential people in UK sustainability
11-20 of BD's inaugural list of the 50 most influential people in UK sustainability
11
DOUG KING
ENGINEER
No sustainability list would be complete without the man who made the term "eco-bling" a household phrase. King is a pioneer in sustainable design who isn't afraid to say what he thinks.
He graduated with a degree in physics before switching to the construction sector and has worked on a number of ground-breaking buildings including the Rolls-Royce factory in Sussex and the RSC Courtyard Theatre on Stratford-upon-Avon.
He is an author, teacher and founder of consultant King Shaw Associates.
12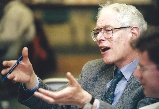 Source: Roderic Bunn
BILL BORDASS
CONSULTANT
A scientist by training, Bordass is brilliant at debunking design that doesn't work and has a track record of outing buildings that wrongly claim to be green.
In the 1970s he developed RMJM London's building services engineering team, promoting energy-efficient design and investigating environmental performance.
He was subsequently a key member of the Probe team which published 20 pioneering building performance studies.
His key role now is as research and policy adviser of the Usable Buildings Trust.
13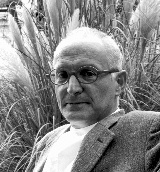 PETER ROGERS
DEVELOPER
The founder of Stanhope — and younger brother of architect Richard — was also the founding chairman of the UK Green Building Council.
Stanhope's commitment to sustainability includes pledges to reduce water consumption by a third and It asks builders on its projects to reuse or recycle more than 80% of construction waste.
Rogers is also currently a member of the government's steering group for the Code for Sustainable Buildings.
14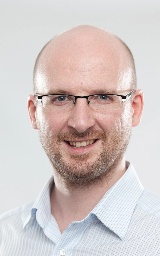 CRAIG JONES
SCIENTIST
Jones is the author of the Inventory of Carbon and Efficiency, the first book dedicated to the subject of embodied carbon.
While working at Bath University he created Iromental, the ICE database of embodied carbon in building materials, and he has advised on projects including the London Olympics and Masdar, Dubai's zero-carbon city.
Jones is currently a senior associate at Sustain where he advises building industry clients.
15
PETER HEAD
ENVIRONMENTAL CONSULTANT
Head's 2,700 Twitter followers know the former Arup director lives and breathes green issues. A recent post about the David Hockney exhibition aside, his tweets are a series of missives about how the world can be more sustainable.
An expert on sustainable development for cities "for the ecological age", he chairs the Institute for Sustainability charity and has already been lauded as a "Hero to the Environment" by none other than Time magazine for his work with the Clinton Carbon Positive Programme.

16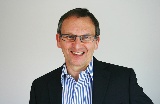 GEORGE MARTIN
BUILDER
Martin has built up an impressive CV in his 35-year career. He was environment director at Tarmac before joining Forum for the Future, where he remains an associate director. While sustainability director at BRE he led the development of a new Code for Sustainable Homes. Until the end of 2011 he was head of sustainable development at Willmott Dixon but has just taken charge of Coventry University's new Low Impact Building Centre, from where he will be disseminating advice on sustainable construction.
17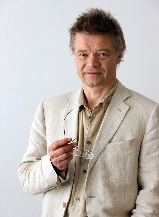 Source: Morley Von Sternberg
PETER CLEGG
ARCHITECT
As a founding director of Feilden Clegg Bradley Studios, Clegg was one of the earliest promoters of the green agenda in the UK, as evidenced by such FCBS projects as the HQ for Greenpeace and the New Environmental Office for the BRE.
Clegg's interest in the issue has extended to journeying to the Antarctic as a member of a Cape Farewell expedition to see the effects of global warming first hand. His practice was the first to be awarded the Queen's award for Sustainable Development in 2003.
More recent projects such as the Woodland Trust headquarters focus on embodied and operational energy, while Bioregional's One Brighton addresses the wider aspects of building sustainable communities.
18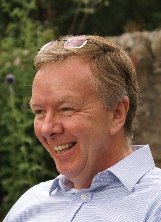 PETER GUTHRIE
ENGINEER
Guthrie worked on infrastructure projects around the world before becoming the UK's first professor in engineering for sustainable development in 2000.
He is now director of the Centre for Sustainable Development at Cambridge University, researching sustainability assessments for large projects. Guthrie supervises PhD research on sustainability in international development and is the director of a research programme on energy policy and efficiency in the built environment.
19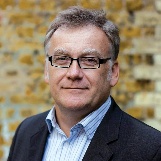 PATRICK BELLEW
ENGINEER
A founding director of Atelier Ten, which itself was a founding member of the UK Green Building Council (UKGBC), Bellew has been on UKGBC's advisory board since its inception.
He has particular expertise in thermal mass energy storage technologies and high efficiency radiant conditioning systems. The RIBA made him an honorary fellow in 2001 recognising his success in integrating the finest architecture and technology.
20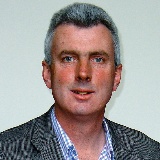 JULIAN ALLWOOD
ACADEMIC
One of the foremost academics in the sustainable materials field, Allwood joined Imperial College in 1996 as a lecturer in mechanical engineering. He moved on to Cambridge University in 2000.
Allwood received a £1.5 million research fellowship to lead work on achieving global carbon emissions targets for steel and aluminium, which runs until 2013.
He is a lead author of the fifth assessment report of the intergovernmental panel on climate change.
For more Sustainability 50: