The latest sustainability news, analysis, technical studies, plus updates from Ecobuild

Industry 'hopeful' that peers' rebellion could put sustainable homes back on statute books

Amanda Levete, Hopkins, Marks Barfield, Bystrup and Robin Snell hope for public backing

Rab Bennetts and Jim Eyre among signatories of industry's letter to chancellor

A new bio-receptive concrete panelling system could mean urban green walls that don't need expensive maintenance and provide a better environment for plants too

The former media hub of the London 2012 Olympic Games is presently the focus of a £100m redevelopment and soon to be a creative hub – in what its developers hope is the start of a wider regeneration in the east London region

Energiesprong, a Dutch government-supported super-insulation approach, is being transferred to the UK housing market. Could it offer an answer to the country's environmental and fuel poverty issues?

Technology used to build the world's largest McDonald's is being adapted to build temporary, highly flexible, 100% recyclable housing in Holland. Could the model be brought here to solve the UK's affordable housing crisis?

Combining the benefits of high enviromental efficiency and prefabricated design and assembly, the student-designed H.O.U.S.E is setting the benchmark for regulation friendly housing

Cohousing is a concept proving popular in North America and parts of mainland Europe but, despite being a potentially viable answer to the housing shortage, it is yet to catch on in the UK. Ike Ijeh visits the first cohousing build in London to see if it's an idea worth sharing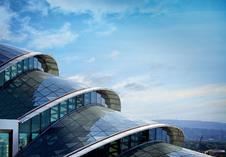 The government has cut reams of sustainability legislation. But can sticking with the eco agenda make financial sense anyway?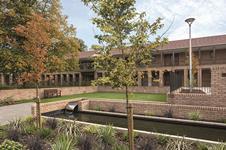 How can the industry design wellbeing principles into residential?