The latest sustainability news, analysis, technical studies, plus updates from Ecobuild

Amanda Levete, Hopkins, Marks Barfield, Bystrup and Robin Snell hope for public backing

Rab Bennetts and Jim Eyre among signatories of industry's letter to chancellor

But RMC HQ architect Ted Cullinan says listing should be based on quality of architecture only

Heneghan Peng's new School of Architecture and Construction for the University of Greenwich will host 14 roof gardens, including ponds, teaching spaces, beehives and even a couple of vineyards - the first permanent algaeponics installation in the UK

Overheating in homes is set to become an increasingly urgent issue, especially in the capital, as global temperatures rise. With energy legislation demanding that buildings become ever more airtight, what is the best way for designers to respond?

Sustainable French school generates all its energy on site

Technology used to build the world's largest McDonald's is being adapted to build temporary, highly flexible, 100% recyclable housing in Holland. Could the model be brought here to solve the UK's affordable housing crisis?

Combining the benefits of high enviromental efficiency and prefabricated design and assembly, the student-designed H.O.U.S.E is setting the benchmark for regulation friendly housing

Cohousing is a concept proving popular in North America and parts of mainland Europe but, despite being a potentially viable answer to the housing shortage, it is yet to catch on in the UK. Ike Ijeh visits the first cohousing build in London to see if it's an idea worth sharing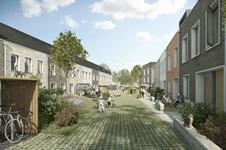 Architect working with Swedish off-site housing manufacturer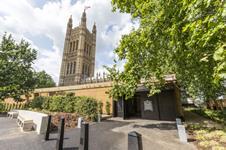 Schools building opens after 10 years - and possibly for 10 years