Japanese lessons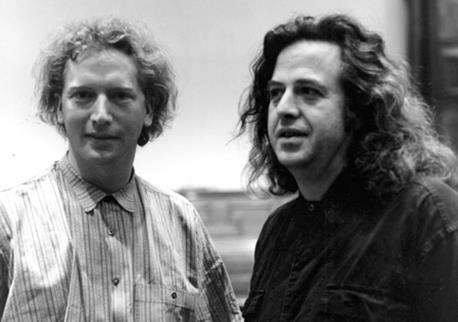 Chris Macdonald and Peter Salter on their Osaka pavilion
Date 1991
Location RIBA HQ London
Architects Chris Macdonald and Peter Salter
Chris Macdonald (left) and Peter Salter lectured at the RIBA a year after completing their first building, a pavilion that featured alongside structures by Zaha Hadid, Bolles Wilson and Cook & Hawley at Osaka's Green Expo.
The architects described how they originally designed a building that would disintegrate in the course of the expo, only to discover that this wasn't an image with which their client – "a kind of merchant bank as far as we could make out" – was keen to be associated.
The scheme was redesigned as a massive timber frame, infilled with rammed earth, and housing a group of canvas, gourd-like volumes within.
The difficulties didn't stop there. Told that the project was coming in at over twice the budget, they made the decision to build only half their scheme.
BD nonetheless deemed it a success, concluding that "the overwhelming intensity of feelings of weight and colour and space, the distillation of architectural experience in this tiny building, was amazing".