What are the risks of starting up on my own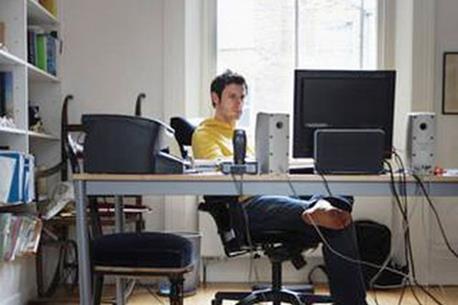 I have completed part II, and intend to provide independent architectural services work: design services, planning applications, building control submissions and the like, so I can gain practical experience towards part III. My concern is liability. How far can I take a job before the possibility of getting sued arises?
Can I exclude myself from liability in contracts? Should I undertake to supervise work on site? Would indemnity insurance be available to someone who isn't a chartered architect? Should I form a limited company to avoid exposing my flat?
Each of your questions would require a book to answer properly. So the first thing to say is that you should take expert legal and financial advice before setting up your practice.
The possibility of getting sued starts with the first word you utter or write to your potential client, but the level of risk is negligible until there is any loss or injury incurred by your client or person affected by your actions. If you are sensible about what you say, write and do, particularly not guaranteeing outcomes or performances you can't control (such as gaining planning permission), then your risks can be reasonably contained. The level of liability rises exponentially as you progress beyond each RIBA Work Stage, particularly when your designs start being built (RIBA Work Stages J to L). Design and contract supervision failures are far more expensive to correct when there is a real building to put right with the added loss of use and income to the client.
Some practices restrict their work to gaining planning applications (RIBA Work Stages A to D), mainly to restrict their design liability. Fees for Work Stages D to L are often seen by clients as providing less added value and architects don't always factor into their fees the added risk for these later work stages. The main risk is in the realisation of the design, rather than contract supervision, which is why contract supervision is often popular and profitable for project managers and surveyors, while the designers get loaded up with collateral warranties to pin the costly design risks on to them.
Understanding and containing your liabilities is the key to success in any business. For architectural services this is primarily covered by your appointment agreements with your clients. You can't exclude yourself from all liabilities —you will always a have a "duty of care" to your client — but these can be sensibly managed. Using the RIBA standard appointment agreements, which include domestic and simple letter contracts for smaller projects and consumer clients, is a good way to do business. If your clients require you to use their own bespoke agreements, compare them carefully with the RIBA forms and ensure you are fully comfortable with any additional risks your client wants you to take on, and factor this into your fees.
Professional indemnity insurance policies are available for partly qualified architects and any other type of designer for that matter. Only Arb registered or RIBA chartered practising architects in the UK must have PII, from their obligations under the Arb and RIBA codes of professional conduct, so PII is not a requirement for you to practise in your "part II" status. However, it is strongly advisable for you to have PII, to protect your client as well as to cover your liabilities. Most PII brokers will provide policies for part II qualified practitioners. For example, the RIBA Insurance Agency (www. architectspi.com or tel: 020 7234 4025) does provide "start-up" PII policies specifically for part II practitioners known as RIBAGrad, but you would also need to be an RIBA graduate or associate member.
Forming a limited company for your practice, compared to operating as a sole trader (you would need to have more than one person involved to form a partnership), does create an entity for your work which can be separate from your personal assets. But this will not diminish your liabilities as a company director and your property assets may be required by your bank as collateral, so forming a limited company is not a guarantee to protecting your flat. RB