The shape of things to come in building information modelling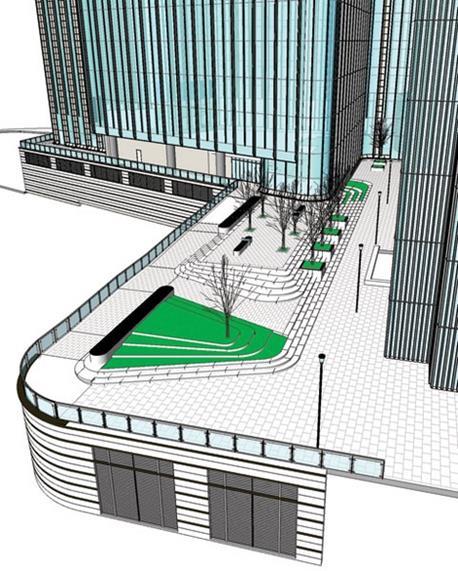 A new era of collaborative design and project management could be ushered in by building information modelling
It has been talked about in hushed tones by the more IT-minded architects and construction industry professionals for 20 years or more. BIM, or building information modelling, has long been hailed as the next generation of computer-aided design, offering the capability to create an easily altered 3D model of a building, and the opportunity to make that model intelligent.
Traditionally, computer modelling in architecture has been viewed as a purely graphical tool that can help deliver consistent drawing information. The BIM model encourages a shift away from that mentality, encompassing real-life simulation and analysis of a building's performance.
Ultimately, the software developers behind the technology aim to deliver programs that enable architects to create a prototype of their building while measuring its performance from the earliest conceptual stages.
Tests can be run after every design decision or change to see what the effect would be on the project, while information from the model could be used by engineers, component manufacturers, service providers and clients to make projects more efficient.
By including information from manufacturers of individual components, the software can enable architects to make better decisions about what materials to use. It can also test the environmental performance of a building, checking it against Breeam and Leed standards.
Centralising all this information into a data file is intended to help foster a more collaborative process so that engineering and building services information becomes part of the design process, enabling each team that works on a building to input its own information while the architect adapts the design.
In Singapore, BIM models are now mandatory as part of the planning process, and are uploaded into a central model. In January, they will also become mandatory in Denmark.
Pete Baxter, Autodesk sales director and architecture specialist, says BIM could now begin to make its mark in the UK, with better technology offering a new approach to cost management and project efficiency. Baxter, who qualified as an architect just as the recession of the early nineties hit, is one of BIM's proselytising evangelists.
The software he promotes, Revit, undergoes yearly updates and provides programs for architecture, planning and services.
"Revit has grown by about 50% year on year in terms of installations. It allows the project team to collaborate through a single model environment, and that has made a big difference to the way people perceive BIM," says Baxter.
In Singapore, BIM models are mandatory... In January, they become so in Denmark
"People are starting to get it. They're starting to understand the value of it, and now we're able to talk about BIM not as a product but as a process."
The latest generation of BIM products has reaffirmed its potential to change the way buildings are designed and constructed, with programs that can integrate electrical and plumbing information into the model, for instance.
While BIM's potential expands, architects remain slow on the uptake. To work effectively, BIM requires not only complete co-operation between all parties involved with a project, but also that they have the same expensive software. A more collaborative design-and-build process also raises contractual issues between clients, architects, engineers and other contractors, and data ownership is an unresolved major issue.
"That's not something that we as a technology company can solve," says Baxter.
"What we can do, though, is ensure that the tools are there to support the process that the professionals want to deploy."
These stumbling blocks haven't stopped some big names like Zaha Hadid Architects and HOK from testing the technology. And it is slowly becoming popular among small practices around the globe, which use it to speed up the design process and enable them to take on more ambitious projects.
Demand from clients who want easy-to-manage buildings delivered to schedule and on budget is also driving the adoption of BIM, although only time will tell if the promised savings outweigh the initial outlay for the technology.
"There are many different issues to address before BIM can be adopted widely, but we're getting through that now," says Baxter.
"BIM is a process change engine, and that change is happening — maybe not at the speed people thought or would have liked, but it is starting to happen.
"The limitations are our capability to deliver applications to the market, and the community's willingness to adopt them. The technology is capable of a whole lot more."