The building blocks for digital cities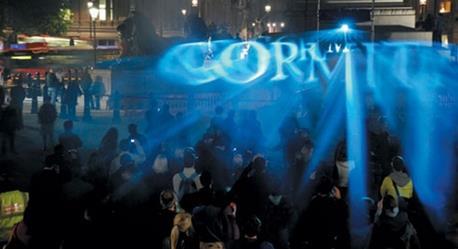 Terry Farrell previews an exhibition at the Building Centre on role of digital technology in city planning, co-curated by his practice
An ability to capture, analyse and predict information about towns and cities in digital form is rapidly transforming their planning, organisation and governance. A new exhibition, Digital Cities: London's Future, at the Building Centre from November 21 to January 17, highlights resources and technologies for designers, and explores the digital opportunities on offer.
The first building block of the digital city is digital mapping, above and below ground. Contributors including the Centre for Advanced Spatial Analysis (Casa) and Ordnance Survey show their approach: combinations of existing maps, aerial photos and digital surveys. Critical to this is keeping electronic maps up-to-date. London, a world centre for architecture, engineering and surveying professionals, is one of the most surveyed cities in the world.
How is such information made available? The show features mobile phones and other handheld devices, laptops, desktops and large-scale street formats. Snout, a project by Proboscis, has carnival costumes with environmental sensors and displays; these are shown with a website displaying the data they collect, aggregated with other local information.
The ability to visualise and test projects within the existing city has great appeal to designers. Specialist firms Z-Mapping and GMJ showed how they combine 3D city databases with visualisation techniques.
There is also the ability to overlay city models with behavioural data. The location of airports, shopping centres and football stadiums, pedestrianisation of high streets — all are judged with the scantiest picture of how people will be affected. There is very little knowledge about what people in cities are doing, and nothing grips us more than people-watching.
There is very little knowledge about what people in cities are doing
MIT's Senseable City Lab and UCL's Jon Reades are using visualisations of anonymous data from mobile phone networks at public events to make the interactions between people and urban infrastructure accessible. Practices such as Atmos are working in more sensitive areas: surveillance, privacy and control. Social interactive tools such as UCL/Bath's BlueFish help to track social connections.
Colin Buchanan's firm is moving from tracking and predicting wheeled movements to movements on foot. Buchanan looks at crowd-handling at Fulham FC's football ground in west London, and how volumes of people use the surrounding streets for access and exits. Similarly, Space Syntax looks into the pedestrian movement proposals at Elephant & Castle, south London, adding a critical layer of understanding of pedestrian movement.
In a similar vein and in a visually entertaining way, Intelligent Space, working with Atkins, shows a detailed micro-scale pedestrian plan for Oxford Circus in London's West End. Such tools improve pedestrian planning, because we all understand what is proposed in advance, and what the benefits and consequences may be.
Aedas is using the power of computers in modelling to explore the permutations of urban design to a far greater degree than is achievable by human analysis. It has developed software to study the impact of tall buildings, site layout and movement.
With more than half the world's six billion people inhabiting cities, planning in its widest social, economic and environmental sense must now take centre stage.
Postscript:
Digital Cities: London's Future is at the Building Centre, 26 Store Street, London WC1, until January 17.