New year forecast looks cloudy
2012 will see the growth of cloud computing and a tipping point for bim
Another year has passed since Paul Morrell's call for architects to engage with bim. It is increasingly becoming the norm for practices to purchase a few seats of bim software such as Autodesk's Revit or Bentley's Architecture. Trial projects are under way and progress is being made under the guidance of the now ubiquitous bim implementation consultant.
This year, more projects should be coordinated and delivered using digital information technologies. The gold rush towards bim is also likely to encourage increased use of cad/cam techniques, parametric design software and rapid prototyping. A welcome reminder that computers can be used to explore and test completely new design solutions.
The excitement about the big picture will also prompt an overhaul of the closely typed plea that often characterises an office's computer-aided draughting manual. Your cad software may have been developing under your nose and you haven't changed with it. The ability to extract 2D and schedule information from a 3D model is a growing feature, for instance. There is scope for assessing whether you are getting the most out of your existing software.
The bim gold rush will increase use of parametric design software and rapid prototyping
While software and our use of it may become cleverer in 2012, I detect a move towards a simplification that comes with the march of computing from the realm of geekdom to consumer commodity.
Apple has led this trend, with the development of the iPhone and iPad, and 2012 will see the commercial attractiveness of Apple's model of consumer-orientated products spread to other areas of technology.
While this may be seen by some as dumbing down and a loss of the specific in favour of the generic, it will also help propel business technology into the hands of all users rather than just the specialists.
Consider the cloud
One of the challenges in the growth of new products is ensuring they fit your needs. This can be particularly challenging when they are non-physical products or exist only as a virtual service.
Project extranets have been around for some time. While they are well-tailored to their industry-specific purpose, they do not possess the economies of scale that generic cloud solutions can enjoy.
Companies are increasingly turning to services such as Gmail, Google Apps and file sharing solutions such as Dropbox. Moving from locally maintained and licensed installations to centrally maintained and flexible-access web-based solutions makes economic sense to software developers so they will increasing try to make it economical for end users too.
Often developed as a one-size-fits-all solution, cloud software is already a mature offering, but sometimes presents challenges to specific industries. Architects frequently have views on backup, archiving and data security.
These are not insurmountable, but the more pressing challenge facing the cloud route is often one of internet connectivity. While we now expect every office to have an ADSL line, the quality of service has become stretched, with upload speeds woefully slow.
To engage with the possibilities of cloud computing, architects will have to invest in internet connectivity. Firms should look to 2012 as the year they look at new options, whether leased lines, cable, BT Infinity or bonded ADSL.
What New Technologies will your Practice adopt in 2012?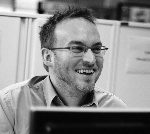 James Austin
Bim leader, Space Group
I'm looking forward to 2012. I think that during the last three months of 2011, we reached a tipping point with bim in the UK. It is exciting to see how quickly people are rushing to embrace and adopt this new way of working.
Technology wise, I'll be watching Autodesk's cloud offerings, Navisworks on an iPad and continuing our research into laser scanning and 3D printing.
This is likely to expand into dabbles with augmented reality and photogrammetry. Inevitably, most of this will be on my new iPad 2 — continuing the move to a more mobile way of working, for me at least.
Most of all, I hope that we see innovation rewarded with success for all those working hard at whatever they do in an increasingly tough market.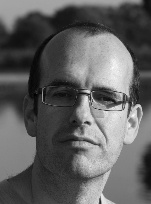 Simon Johns
Head of IT, Zaha Hadid Architects
This year, Zaha Hadid Architects will upgrade key infrastructure, including storage, network and power supply. Though the work will be carried out during the weekends, it will still pose a serious disruption to my colleagues. So, the beginning of the year will be a project management challenge — balancing the needs of the whole business and the needs of individual projects.
Our other pushes will involve greater adoption of technologies such as Revit and other bim products. Fitting these into our process, or indeed developing our processes and pipelines to cope with the new workflows will provide a great problem for which I and my colleagues will have to develop solutions.
Outside this, I am most looking forward to developing our helpdesk, bringing in some IT Infrastructure Library-based processes to serve the practice better — with the aim of making ZHA an exemplar practice.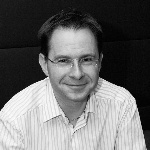 David Light
HOK associate and practice bim manager
2012 will be a defining year for building information modelling in the UK. The last two years have seen the government clearly define the bim requirements, but 2012 will be the year organisations start to implement them.
This will not be easy, as continued uncertainty in the European and global markets will add unprecedented pressure on businesses — do they invest in the efficiencies bim offers or continue to throw caution to the wind?
In the meantime, cloud computing services will continue to mature, which will improve bim delivery. At HOK we see a hybrid environment where the "fat" computer will sit under the desk, but mundane processor-intensive tasks will be pushed to the cloud. Our public and private cloud capabilities will further speed up and expand both our global and local design collaboration capabilities.
The growing need to ensure we have a reactive, mobile workforce, which can think globally yet work locally, means robust web services are crucial. Collaboration and new mobile technologies will be indispensable for any practice to remain competitive.