My client only wants to pay me if my project wins planning
My client is pressuring me to submit a planning application "at risk", what should I do?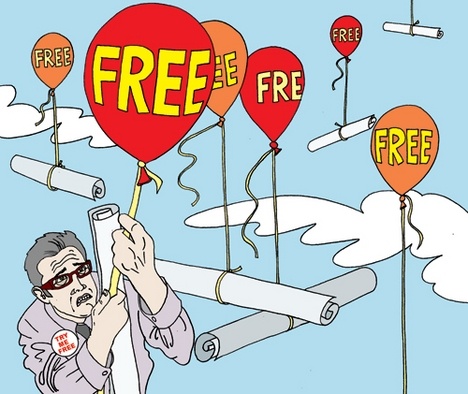 Source: Angela Salt
Question: My client is pressuring me to submit a planning application (RIBA Work Stages A-D) "at risk", with payment subject to getting planning permission. What should I do?
Answer: The obvious and simple answer is: "Don't do it"! Or at least ensure that there is a real incentive for taking this risk such as a juicy winning fee worth twice your usual charge for this work.
Speculative working is regrettably quite common right across the whole spectrum of architects' work. Government clients can be the worst offenders even though they may preach otherwise about fairer payment and procurement systems. I fear that in the worsening economic climate the pressure to do even more work at risk will rise sharply.
As architects, we do ourselves and our profession no favours by agreeing to work "at risk", particularly without a proportionate reward for taking that risk. For the client, the architect's fee is a very small proportion of the cost of their development project, but for the architect it represents 100% — or even more if you take lost opportunity costs into account.
Architects are free to charge whatever they want for their services, including zero, but regardless of what you charge, you still have to do the job properly and not cut corners. Both the RIBA and the Arb codes of professional conduct require you to apply sufficient resources, diligence and competence to provide an appropriate professional service. Just because it is cheap or free doesn't mean your work can be below standard. Your penny-pinching client can still take you to court or start disciplinary proceedings against you.
It would obviously be particularly galling to be sued for a "freebie", so you may wish to seek at the outset to exclude or limit your liability for negligence. There are restrictions on this, for example, you cannot escape liability if defective design work lead to personal injury. Equally, to the extent that the Unfair Contract Terms Act 1977 applies, the exclusion must be fair and reasonable in all the circumstances.
It is generally accepted commercial practice, recognised by the courts, that a degree of "at risk" or "free" work is done in expectation of obtaining a contract or sale such as fee proposals, tenders and design competitions.
The dilemma for architects is that our most valuable contribution, the creative design solution, is at the very start of a development project when the client is facing the greatest speculative risk and may not have secured funding or even a site, nor the rights to the project. So it is not surprising that clients, from speculative hard-nosed developers to bureaucratic public bodies, are pushing architects to do initial work at risk.
Why work "at risk"?
Before agreeing to work "at risk" — either for free, below cost, or for a discount — establish your reasons for doing this. Your decision should be part of the business strategy for your practice. You may consider it worth the risk to:
• Secure an otherwise low-risk project that you want to do.
• Continue working with a long-term, ongoing, existing prime client.
• Establish a working relationship with a good new client.
• Break into a new market where you don't have a track record.
• Achieve publicity and profile.
• Gain experience or test design ideas.
Is it worth it?
There must be a worthwhile return for taking on this risk such as securing work you want to do that you could not otherwise get, or winning a significant additional financial return for making this wager with your client. Is the proposed risk-sharing with your client proportionate and fair? The risk burden should not all fall on your shoulders. Even a shrewd client can be persuaded that it is in their interest to create a "win-win" situation for both parties and agree to proportionately share the risk and the rewards.
If sound business reasons exist for undertaking work 'at risk', it should be treated like any other work

 
Can you afford the risk?
Only be prepared to gamble what you can afford to lose. Remember that you still have to do the work in a professionally acceptable standard and provide the necessary resources. Can all your other work commitments and clients carry this load?
It is essential to define clearly and agree with your client exactly how much work you are prepared to do "at risk" on this project. Beware of mission creep, with the client convincing you to do just another little bit more. Be prepared to decline or resist a client demanding more than you are prepared to do at your risk, or be able to stop working speculatively on a project prospects for which now look poor. Otherwise you will just be throwing more of your good money after bad.
All this needs to be carefully agreed and recorded with your client, preferably in a formal contract or through an exchange of letters. The RIBA provides guidance and specimen contracts/letters for RIBA members that cover "at risk" working. Issues you should address in your written agreement include:
• Protecting the copyright and use of your work.
• Defining the maximum amount of work you are doing at risk and any costs or expenses that the client still has to pay.
• Agreeing the scale of the winning fee or subsequent fees for the project. This should be greater than it would be for non-speculative work to reflect the risk taken. The fee could be based on a "value-added" fee formula, for example, based on a meaningful percentage of added value of the site/building on gaining the planning approval.
Legal issues
Aside from the business issues, what are the legal implications of working "at risk"?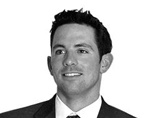 The starting point to consider is whether you have, in fact, agreed not to charge for your work, or whether you have simply not agreed the amount that you will charge. If it is the latter, then you are entitled to be paid on a quantum meruit basis, in other words, a reasonable sum for the work carried out. The way in which the court will assess that reasonable sum depends on how the claim has arisen but it will, in general, look to see what would be a fair remuneration for carrying out the work.
However, if you are working for free on the basis that future work will be provided or that some form of payment will be made if the project proceeds, you will be able to hold the client to that promise if an enforceable contract has arisen. A contract need not be in writing but the terms must be sufficiently certain and, among other matters, there has to be a mutual intention between you and the client to enter into legal relations. A vague promise by the client to give some work in the future is unlikely to constitute a binding agreement.
Protecting copyright
If you haven't charged for your work, will you retain the copyright in it? In the absence of any agreement to the contrary, copyright in drawings remains with the architect who drew them up, save in the case of an employee who has prepared drawings in the course of his employment where copyright vests in his employer. As ever, to avoid any argument at a later date it is best to discuss and agree copyright issues at the outset.
Ensuring your fee and any "winning reward" is due on achieving an agreed objective such as planning approval, even if your client doesn't proceed with the project. If drawings in which you retain copyright are used without your consent and in breach of copyright, then you may bring an action for damages or even in appropriate cases seek an injunction to prevent the breach.
If damages are awarded, their level will depend on all the circumstances, but the starting point is generally the amount that might fairly have been charged for a licence to use the copyright in the way that it has been used.
Work carried out without charge or "at risk" is often treated on a more informal basis than fee- paying work. However, given the scope for problems to arise, it is a dangerous trap in which to fall. If there are sound business reasons for undertaking work "at risk", then it is should be treated like any other piece of work.
Postscript:
Disclaimer: This column is for general information only, and is not intended to convey legal advice. It should not be relied on or treated as a substitute for specific legal advice relevant to particular circumstances. Neither BD nor the contributors' employers accept any responsibility for the personal views expressed in this section.