My client isn't paying — how can I recover unpaid fees?
As bad debts rise, BD's experts highlight ways to tackle evasive clients
Overview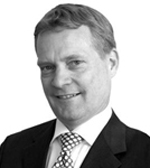 Architects should always choose clients carefully and be vigilant on cash flow and debt recovery, but this is easier said than done, particularly in these stricken times.
Among the practical issues to consider when pursuing unpaid fees are the implication of losing the client – maybe this is not a bad thing if they don't pay your fees!
If debt has to be written off, the risk to the business must also be assessed, as well as the costs and time of legal and debt recovery action – these can be greater than the outstanding debt – along with the stress of taking these actions and the lost opportunity of pursuing other fee-earning ventures.
Sanctions against the client, such as withholding copyright licences, need to be considered, along with risks of counter-claims, alleging negligence or poor performance, with possible impact on your reputation.
Before pursuing legal debt recovery, take the following actions:
Keep communicating. It is far easier to personally persuade/ embarrass your client into paying.
Keep full records of your fee claim and recovery process.
Be aware of your contractual payment conditions and sanctions.
Make sure your fee claim is valid and watertight (did you perform properly for the fees, in full accordance with your contract?).
Try to negotiate a fee payment; it may be pragmatic to agree to a discount or instalments. Get any agreement in writing.
If a client refuses to meet or negotiate, or if this route is unsuccessful, then look to dispute resolution – independent mediation, adjudication or even arbitration.
Look out for any counter-claims for negligence and non-performance; keep your professional indemnity insurers and funders informed.
If negotiations and dispute resolution fails, only then threaten legal action. Get legal advice and only make this threat if your odds of being successful are good and you are prepared to see it through.
Legal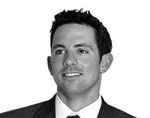 First establish on what basis your client is withholding payment. Do they dispute your entitlement to the funds or is it that they have insufficient funds to pay?
At the preliminary stage, take a step back and review the terms of the contract. Consider whether you, and your client, have complied with your obligations under the contract, particularly as regards the mechanisms for payment. Where the (soon to be revised) Housing, Grants (Construction & Regeneration) Act 1996 applies, it may be that the client has failed to comply with the requirements for serving adequate withholding notices, giving you the option of a more speedy recovery.
Bear in mind that written correspondence may be produced before the court at a later stage. Any correspondence in which you make any admissions or indicate a willingness to accept less than the debt due should be marked "without prejudice" to avoid this.
Alternative dispute resolution (ADR) measures can assist in the resolution of disputes without resort to litigation. For example, adjudication may be available. The legislation provides for 28 days between the referral to the adjudicator and the adjudicator's decision, although this may be extended by agreement.
Alternatively, where the debt exceeds £750, you could consider issuing a statutory demand against the client. A statutory demand can be issued against an individual or a company. If the debtor does not pay within 21 days of the statutory demand, a creditor can present a petition to the court for bankruptcy or insolvency. The presentation of a winding-up petition can cause substantial harm to commercial reputation. The mere threat of a statutory demand may be sufficient impetus to pay the debt.
Should ADR prove fruitless, pursuing a claim in the courts is a further option. However, litigation will only be worthwhile if your client has the means to meet any judgment made against them.
Finally, before issuing any claim make a frank assessment of whether the non-paying client has any grounds for a claim against you, resulting in an adverse judgment against you and little chance of recovering the original debt.
Financial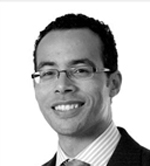 Where you have a client that has chosen not to pay, you will need to establish if this is due to a dispute over the debt. If there is a dispute, then the first step should always be to try to resolve genuine problems. Beware of taking the usual debt recovery step of issuing a statutory demand, as a dispute is a reasonable defence to such action.
If the dispute is over part of the fee, you should always try to get the undisputed part paid. A useful tactic when a client is just being awkward is to offer to accept post-dated cheques. Your client may agree, even though it has every intention of cancelling the cheques before they are due to be presented.
A post-dated cheque is generally proof that the debt covered by that cheque is undisputed and, therefore, if it is subsequently cancelled, you can issue a statutory demand to initiate formal recovery proceedings. Once a statutory demand has been issued and is unpaid for 21 days, it is prima facie evidence that the debt is good and undisputed (it can be disputed in the first 18 days), and will allow you to petition to wind up the debtor.
If the client really can't pay, then threatening liquidation is unlikely to be the best outcome. However, such proceedings may advance you up the queue when there are limited resources to pay creditors.
Additionally, you could consider offering early settlement discounts if the impact on cashflow could be critical. Bear in mind though that this may set a precedent if you intend trading with the client in future.
There are also tax aspects to consider. Larger practices billing in excess of £1.35 million annually have to invoice account for VAT, which means that you have to pay the VAT on a sales invoice whether or not the client has paid. However, if an invoice is still outstanding after six months, you can claim bad debt relief on your VAT return to recover the 20% output VAT.
How not to do it
In April, Devon-based architect Michael Phillips was suspended from the Arb register for four months after he hired a debt collection agency to recover £147,000 in unpaid fees.
The agency poured acid over the Maserati sports car owned by Phillips' client, causing more than £15,000 worth of damage. A day after the incident, the client received an intimidating phone call demanding payment for the outstanding sum. The Arb found Phillips guilty on four counts of unacceptable professional conduct.