Do practices need to pay interns?
As the debate on the ethics of unpaid placements continues, our experts review the implications for architects
Overview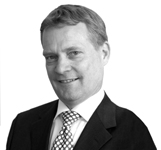 First of all we need to be clear about what we mean by "interns". Generally, this is defined as someone gaining work experience, unpaid (but with expenses reimbursed), for a relatively short term, in a role that would not otherwise be paid. This is common practice in industries such as political lobbying, journalism and theatre; but was not common in architecture, until the recession.
An intern is not someone completing work experience as part of a recognised professional qualification, such as RIBA part III. New government guidance says interns are not entitled to the national minimum wage where they are students undertaking work experience as part of further or higher education training or are on work trials while unemployed and receiving Jobseeker's Allowance. This is different from professional qualification experience, but nevertheless some architectural students do remain enrolled on higher education-type courses for support during their Professional Experience & Development Record (PEDR), and it could be argued that they are then exempt from requirements to be paid the minimum wage.
The RIBA has clarified this position, by making it clear that anyone doing work experience that counts towards an RIBA part III professional qualification must be paid at least the minimum wage. The RIBA is introducing this as a mandatory requirement for any RIBA chartered practice from July 1.
Other professional bodies do the same – some even require rates above the minimum wage, for example, registered UK legal firms employing law students. Not only is this beneficial to the qualifying professional, it is also beneficial to practices to employ their staff on a proper basis (for issues such as control, risk management, and liabilities). Even in the most competitive markets, there is the business need for practices to recognise the real cost and value of their work and factor trainee wages (however minimal) into their office budgets and chargeable fees. Ultimately, it is also beneficial to the sustainable future of the professions, because they are able to attract and retain the best talent from a wider pool, rather than just "rich kids".
Some regard the minimum wage (around £9,000 per year) as far too low for trainee graduate professionals. They believe that the mandatory minimum for those with RIBA part I or II qualifications should be at least a minimum living wage (judged to be around £12-15,000 per year). The RIBA is consulting the profession on this issue to see if it should increase its minimum mandatory requirements and/or have guidance on higher levels of minimum pay.
Richard Brindley is executive director, RIBA Professional Services
Legal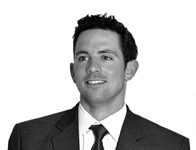 The recent robust political debate is evidence of the renewed interest and a surge in the use of internships. Recent research shows a 13% increase in employers planning to hire interns.
The majority of internships are offered on an unpaid basis, with a small expenses allowance. Practices must however be careful to ensure that an "employment" or "worker" relationship is not evident, as this would require the business to make payments of at least the minimum wage (currently £5.93 per hour for workers aged 21 and over).
If your intern is a student who is carrying out work experience as part of their university course, then you do not have to pay them. However, once you step outside of this quite specific category the situation is far less clear.
The basic rule is that anyone who is not a genuine "volunteer" must be paid. This is likely to be the case where: the intern is doing work which is of benefit to the organisation, as opposed to shadowing; the duration of the placement is lengthy and is expressed in months rather than weeks; the intern has set hours, must comply with instructions and is required to perform certain tasks to defined standards. Simply calling your interns "volunteers" is not sufficient – the law looks beyond the label that you apply to the role.
Calling interns 'volunteers' is not sufficient to justify firms withholding pay
The circumstances under which the volunteer category applies are also limited as a result of recent court rulings. In one example, a production design intern, engaged on an "expenses-only" basis, was found to be entitled to be paid because she had a contract that obliged her to carry out work. In other examples, a journalist intern who had no written contract and a film extra who signed an agreement to do unpaid work both also won claims to be paid – again because they had an obligation to do work.
If an unpaid intern can successfully prove they are or were in fact a "worker" then they are able to claim unpaid wages going back for a maximum period of six years. They will also be entitled to annual leave and statutory sick pay, provided they satisfy the relevant conditions.
To protect your practice from claims that may arise, it is essential to have a contract confirming your relationship with the intern. This should include express terms relating to non-payments and expenses; the nature of work that the intern might be exposed to; confidentiality clauses (including social media); and details of where other policies can be accessed.
Although interns have limited employment rights, they can still make claims for discrimination. They should be directed to your equal opportunities policy if there are any issues.
Another cost-effective method of offering employment might be through an apprenticeship scheme at £2.50 per hour, although interest in these schemes will be limited to multi-disciplinary practices that incorporate surveyors as there is no architectural option.
Patrick Perry is a partner in London law firm Barlow Lyde & Gilbert
Mark Twum-Ampofo is partner in chartered accountant Kingston Smith
Postscript:
Disclaimer
This column is for general information only, and is not intended to convey legal advice. It should not be relied on or treated as a substitute for specific legal advice relevant to particular circumstances. Neither BD nor the contributors' employers accept any responsibility for the personal views expressed in this section.