Can I stop animal rights activists from harassing my staff?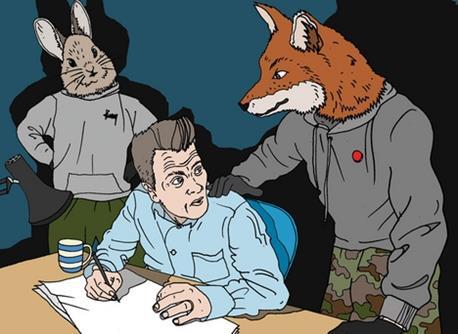 Some of my staff involved in a planning application have started to receive aggressive correspondence and phone calls from animal rights activists. Is there anything I can do?
The Protection from Harassment Act 1997 (PHA) allows you to apply to court to seek damages and an injunction to prevent harassment. As well as exploring civil remedies, it is often worth involving the police, since the conduct may amount to criminal offences, although prosecution will not of itself give you any personal rights.
It is possible that a well-worded letter, and the threat of going to court, may be sufficient. Alternatively, police involvement may stop the harassment. If these fail, the PHA may be your best remedy to prevent any recurrence.
Under the act, it is an offence for a person to "pursue a course of conduct which amounts to harassment of another, and which he or she knows or ought to know amounts to harassment of the other". Whether a course of conduct amounts to harassment will be determined on a civil rather than criminal standard of proof, ie on "the balance of probabilities" not "beyond reasonable doubt".
A course of conduct means conduct on at least two occasions, against one or more persons, and it is necessary for the conduct to be more than a series of isolated incidents. However, the conduct does not need to take the same form each time. Although conduct can include speech, and need not require either violence or threats of violence, it commonly does involve physical acts or putting words into action.
"Harassment" is not defined, although the PHA does provide that it includes "alarming the person or causing the person distress", and the act also provides for a defence that the pursuit of the course of conduct was "reasonable in all the circumstances". The absence of a statutory definition of harassment or defences means that the judge will consider the facts of each case on its own merits.
The court will only grant an injunction where it is persuaded that it is "just and convenient" to do so, even if the course of conduct does amount to harassment.
Injunctions constitute a restriction on individuals' liberty, and breach will expose the person to the risk of a fine or imprisonment. Accordingly, the court generally seeks to impose the least restraint possible to satisfy the applicant. You will therefore need to consider carefully what precisely it is you want to restrain the person from doing.
It is fair to say that there is also a risk involved in the process. If an application for an injunction is made without notice to the person, then you will need to present a fair and balanced case, and draw all relevant matters to the court's attention. You may be liable to damages if the person later persuades the court that the injunction should not have been given.
Independently from an injunction, you can also claim for damages. These may be awarded for any loss you have suffered through the harassment, which as well as any financial loss can include anxiety to you or your staff.
Postscript:
Patrick Perry is partner with London law firm Barlow Lyde & Gilbert.
Disclaimer
This column is for general information only, and is not intended to convey legal advice. It should not be relied on or treated as a substitute for specific legal advice relevant to particular circumstances. Neither BD nor the contributors' employers accept any responsibility for the views expressed.