Architects should not fear strict Olympic marketing rules
Social media will do Locog firms' marketing
Congratulations to Peter Murray who last week opened up the debate about the strict marketing protocols that all suppliers to Locog (London Organising Committee of the Olympic & Paralympic Games), including architects, have signed up to. He has simply made public a discussion that has been happening privately for years.
Many architects are further irritated and confused by the very elastic approach to enforcing the rules. However, it is wrong to assume that architects will miss out completely on positive PR.
Firstly, reputation is not founded on what you say about yourself, but what others say about you. The no-marketing-rights protocol limits suppliers talking about their work but has no control over what others may say.
When the protocol was drafted, blogging was in its infancy and social media was just a glint in Mark Zuckerberg's eye. Now, the internet is jammed with architecture enthusiasts who are sharing information, photos and opinions on design and will undoubtedly pay little heed to any formal sponsorship arrangements in terms of naming (or shaming) architects.
The recent flurry of publicity over this issue will also spur on bloggers and commentators who have no vested interest in keeping the Olympic movement sweet. By the end of the summer, a digital footprint will provide a record of who was responsible for the design and build of the various aspects of the Olympic site. Five minutes searching Google or Twitter already yields fascinating results.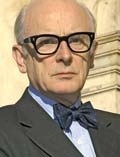 Let's also not forget the mainstream architectural press, which has consistently reported on the appointment and progress of the Olympic venues and no doubt will continue to do so.
Secondly, architects need to have faith in facts rather than hoopla. As Murray points out, the Olympic design and construction process has already been acknowledged by most professionals as a success and it would be wrong to underestimate the intelligence and curiosity of quality clients who will do their own due diligence on the practices that have been instrumental in that process.
The Locog protocol does not prevent practices from making accurate factual statements about their work and including this information in pitch submissions. If thousands of athletes, media and spectators declare the venues to be a success, then a simple statement of fact will be a more powerful tool in getting you through the door of your next client than any logo could offer.
While it will be frustrating for many architects to miss an opportunity to become household names, the important audience — future clients — will be watching. Failing that, make friends with some bloggers and tweeters and get them to do the talking.
Leanne Tritton is managing director of ING Media