Outlook's bright for London Festival of Architecture
LFA kicks off with Pleasure Gardens and cycling event
This year's London Festival of Architecture kicked off this week with the opening of Three Little Worlds at the Architecture Foundation by Bureau Spectacular.
Canadian architect Jimenez Lai is behind the installation, which turns three connected rooms into a living comic strip which Lai will call home during the festival.
Official celebrations got off to a less than auspicious start — as heavy rain rendered the London Pleasure Gardens inaccessible for the opening party.
But events were soon back on track when the Architecture Foundation stepped in with an event at its Gibbons Rent site in Southwark, a run-down back street turned into a community garden by architect Andrew Burns and landscape architect Sarah Eberle.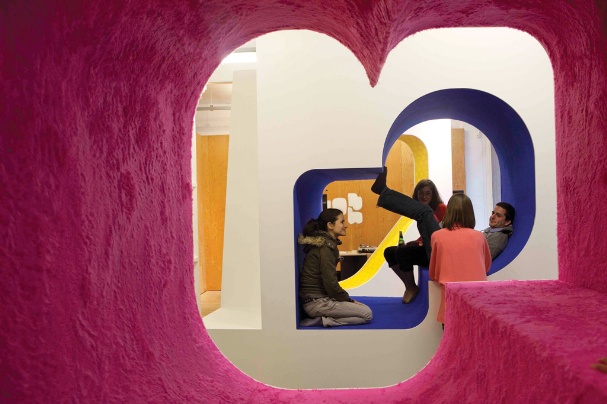 Source: Agnese Sanvito
Tamsie Thomson, RIBA London director, said: "The launch party at Gibbon's Rent was a great success. The space has been transformed from an unloved and forgotten space into something hugely exciting. It was a real metaphor for what the festival is about."
The two-week festival will see temporary works and events popping up across the capital. Work was under way on architecture practice Public Works' installation before the weekend had started. Union Press, a temporary publishing house on Union Street in Southwark, was producing its first publications over the weekend – with one-off editions planned for each day of the festival.
The rain which plagued the Pleasure Gardens failed to deter several hundred cyclists who turned out for the London Velonotte 2012.
Professor Sergey Nikitin led a night-time tour around east London, interviewing architects and historians along the way. Cups of tea awaited the determined few who completed the ride, which finished some 28kms later in Canary Wharf at 5am.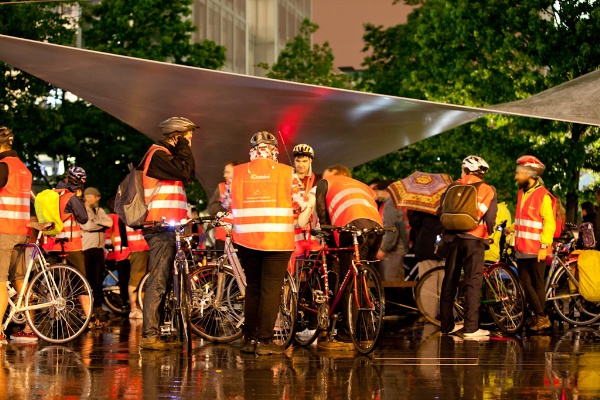 Source: Jo Burridge Photography