Public asked to vote on shortlisted architects' schemes
The finalists in the £600,000 contest to redesign Melbourne's famous Flinders Street Station have revealed their proposals.
Zaha Hadid, Grimshaw and Herzog & de Meuron are among the international practices that were shortlisted in the competition which seeks to "re-energise" the 1909 station and its public realm beside the River Yarra.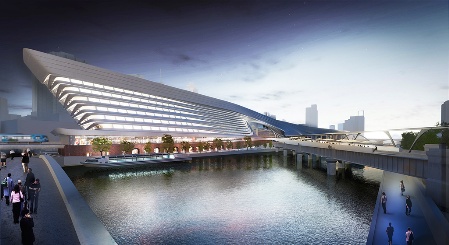 A major public consultation exercise has been launched with all six schemes explained and illustrated in detail on the Victorian government website along with the chance to vote.
The six teams are:
Zaha Hadid Architects and BVN
Hassell and Herzog & de Meuron
John Wardle and Grimshaw
Ashton Raggatt McDougall
NH Architects
Eduardo Velasquez, Manuel Pineda and Santiago Medina