Zaha Hadid bids for Qatar World Cup stadium
Iraqi-born architect reveals she is keen to target further work in Middle East
Zaha Hadid is hoping to land her first sports stadium with a bid to design one of the venues being planned for the 2022 World Cup in Qatar.
Qatar plans to build 12 stadiums with state-of-the-art cooling systems to cope with soaring summer temperatures.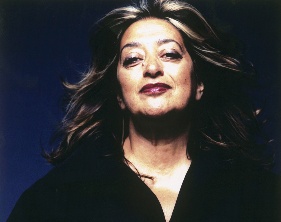 Source: Steve Double
Hadid, who is understood to be bidding for the Al-Wakrah stadium, told BD: "We did an interview for it but I don't know what's happening at the moment. It would be my first stadium if you don't count the Aquatics Centre."
A winner will be announced by the end of the year, with construction of the 45,000-seat complex to start next year.
The news came as Hadid revealed she would like to do far more work in the Middle East and north Africa — and would be happy to work for dictators as long as the project had public benefits.
"I think the Arab world has not really made use of me very much, which is a shame and a great loss to me," she told a packed audience at the RIBA this week.
"As an Arab I feel that whatever contribution I can make to that part of the world is very important," she added.
She has been commissioned to design a new central bank in the city of her birth, Baghdad, and has been shortlisted for the new Iraqi parliament. Before the Arab Spring she was working on projects in Libya and Egypt but when these stalled she was forced to lay off staff.
"If someone gives me a commission to do the parliament in Libya — I don't care who's in power — if I can contribute to democracy I will," she said in an interview for the BBC World Service's Dream Builders series.
"It's not for the leadership, it's for the people, and any project in that part of the world would be an improvement.
"How much censorship am I supposed to impose? What about legitimate countries that bomb people? Maybe if Gaddafi had asked me to do his house I wouldn't have done it. But would I have done a house for George Bush when he was in power? It's very difficult."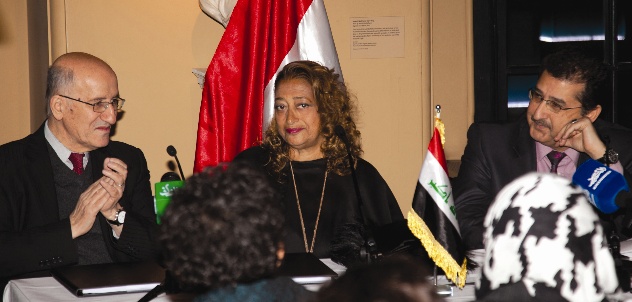 Source: Luke Hayes
Qatar is set to spend $130 billion (£80 billion) in the run-up to its stint as host nation for the event, according to a report out this week. KFH Research said it planned to spend the money on upgrading its infrastructure, including building a new metro and rail line, and a slew of hotels and housing projects.
The World Cup construction programme is being managed by CH2M Hill, the US consultant who helped manage the construction of the 2012 Olympics. British consultants Arup and EC Harris are also believed to have secured roles on the deal.
The Qatar 2022 Supreme Committee, which is overseeing the work, has shrouded it in secrecy but one source said: "Qatar will look to signature architects. They want iconic solutions and so they'll be looking to work with leading architects. Domestic architects tend to work on low to medium complexity schemes."
As part of Qatar's bid, Foster & Partners drew up plans for an 86,000-seat venue called the Lusail Iconic Stadium, which will host the opening ceremony and the final match.