Winners of the 2012 President's Medals announced
Winners came from the Bartlett, Architectural Association and London Met
The winners of the 2012 President's Medals were announced on Wednesday night at the RIBA headquarters in London.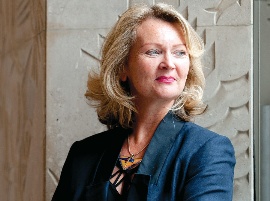 The annual RIBA President's Medals, which date back to 1836, reward talent and excellence in the study of architecture. Each year the RIBA invites approximately 300 schools of architecture from over 60 countries to nominate design projects and dissertations produced by their students. The awards are divided up into Bronze, Silver and Dissertation medals.
The judging panel this year included Oliver Richards from ORMS, Anna Liu from Tonkin Liu and Chris Wilkinson from Wilkinson Eyre Architects.
The Bronze Medal for best undergraduate design project was awarded to Vidhya Pushpanathan from the Architectural Association. Her project, The Depository of Forgotten Monuments, was deemed by the judges to reveal a fresh and sophisticated quality of thinking.
The Silver Medal was awarded to a collaborative project by a team of post-graduate students from London Metropolitan University. Their project Sunbloc is a lightweight and heavily-insulated prototype house constructed using a system of foam blocks and steel cables. The judges were highly impressed with the team's entrepreneurial spirit and ability to complete a real building.
The Dissertation Medal was awarded to Matthew Leung from the Bartlett School of Architecture, UCL, who was supervised by Murray Fraser. The judges considered this a highly accomplished piece of work on the development of Chinese style within a major Japanese city.
RIBA president Angela Brady said: "2012 has been a record-breaking year for the RIBA President's Medals with the highest number of entries ever in the 176 year history of the awards. It is an honour to present these awards to the future trailblazers of the architecture profession."