Wickham quits AA council
Resignation letter complains about "cabal" running the school
Architectural Association council member Julyan Wickham has resigned after complaining the school is being run by a "cabal".
He was elected to the council last year but quit yesterday through a letter to members of the AA.
Explaining his decision, Wickham said it was "because a cabal on the AA Council and senior staff in the school are hell bent on undermining the future of the AA, with its long held and good reputation as an institution of independent spirit and excellent values in architecture".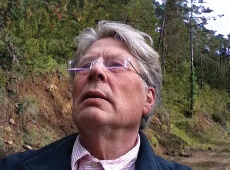 His resignation letter included a number of allegations in which he accused senior figures at the AA of "misleading" members and trustees.
Wickham, who runs Wickham van Eyck Architects, claimed there was a "lack of competent control of the AA's finances" after the school was caught up in an alleged fraud involving leased office equipment, which it has admitted could cost it up to £5.5 million.
And he said that the decision to take out a £4 million loan because of the escalating cost of the scam had been taken "without a proper financial plan".
At the time of writing, the AA had not made a comment on Wickham's resignation or his allegations.