Weston Williamson on track with Miami railway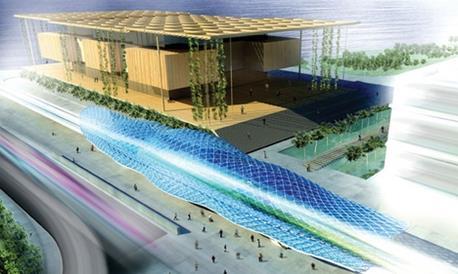 Weston Williamson has unveiled images of its design for a 75m-long elevated railway station (pictured) for downtown Miami, in between two new museums by Herzog & de Meuron and Grimshaw
The project, an entry in the annual DawnTown: Architecture Ideas Competition, will be announced as the fourth-place winner out of 185 entries at an awards ceremony tonight. However, the practice claims its proposal is the most practical, and it is now working with local engineers to develop its scheme.
Practice director Chris Williamson said its design was similar to the firm's London City Airport Docklands Light Railway station and could be delivered for around £5 million.
Weston Williamson's proposal envisages a central island platform with tracks for the elevated railway running either side, topped with an ETFE roof that will change colour in a similar fashion to Herzog & de Meuron's Allianz Arena stadium in Munich.
If built, the station would primarily serve the Grimshaw-designed $275 million Miami Science Museum for which conceptual designs were unveiled in September. It would also create a transport link for the $220 million Miami Art Museum, unveiled in October by Herzog & de Meuron.