West Midlands firm makes shortlist for new Sydney library and plaza
Flannery & de la Pole up against four Australian practices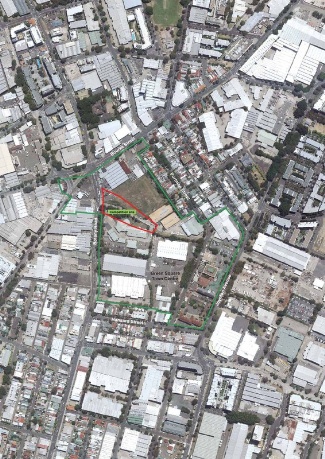 A West Midlands-based architect has made the shortlist to design a new library and plaza in Sydney, Australia.
Flannery & de la Pole is one of five practices chosen from 167 entries to draw up detailed designs for the site.
It has prosposed a library with high thermal mass and natural ventilation in which public facilities are concentrated on a tall and transparent entrance level. Outside areas include long performance porch, a canopied community space and children's soft play surface.
Also on the shortlist are Stewart Hollenstein in association with Colin Stewart Architects from Sydney, JPE Design Studio from Adelaide, John Wardle Architects from Melbourne and Felix Laboratories from Fremantle.
Lord mayor Clover Moore said the jury debated "long and hard for three days" before choosing the finalists.
"Our Green Square Library and Plaza competition caught the imagination of local and overseas architects and the selection of four Australians among the five finalists shows the incredible local talent we can foster," he said.
 "We asked for a beautiful, functional and sustainable design that would attract people to the Green Square Town Centre for a range of cultural activities."
The library and community centre will be part of the commercial, retail and cultural heart of the $8 billion greater Green Square redevelopment on the city's southern fringe that is expected to accommodate an additional 40,000 residents and 20,000 workers.
Sydney has allocated $25 million for the completion of the Green Square Library, and a further $15 million for the public domain and plaza surrounding it.
The judging panel includes architects John Denton and Glenn Murcutt as well as landscape architect George Hargreaves.
A winner is expected to be announced in early 2013.