UCL advertises for Stratford masterplanner as students stage sit-in protest
UCL Council hears from opponents for first time
University College London (UCL) is advertising for a masterplanner for its controversial expansion plans in Stratford.
The successful practice will be asked to build on the initial vision developed by UCL and Lifschutz Davidson Sandilands for a 23ha scheme near the Olympic Park.
At the same time UCL has recruited a project manager, Adam Harman of Drivers Jonas Deloitte, to deliver the project.
The two decisions were taken ahead of last night's meeting of the UCL Council which heard for the first time from opponents of the scheme.
Ben Campkin, director of UCL's Urban Lab, presented the views of academics and students who feel the university's management have ignored its in-house experts on urban planning and regeneration.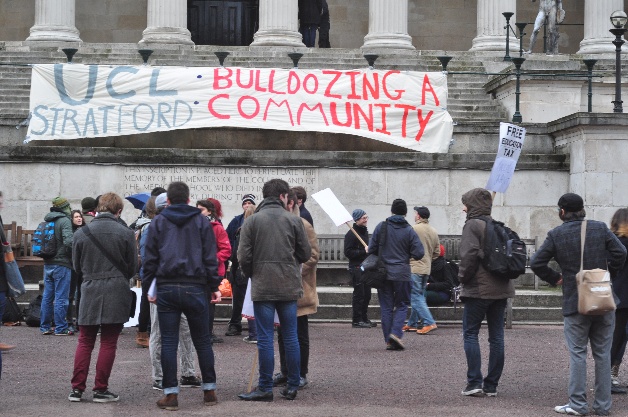 Source: Cate St. Hill
The meeting ended inconclusively but dissident staff said they felt hopeful the university was now listening to their concerns which centre around the eviction of 300 households from the site.
The meeting, described as the longest in living memory, had to move venues after being picketed by students who went on to stage a sit-in.
One, who asked BD to name him only as Richard, said: "I want UCL management to see that there is a strong united front against them. They've been trying to divide us, to play students, university lecturers, residents against each other and it hasn't worked."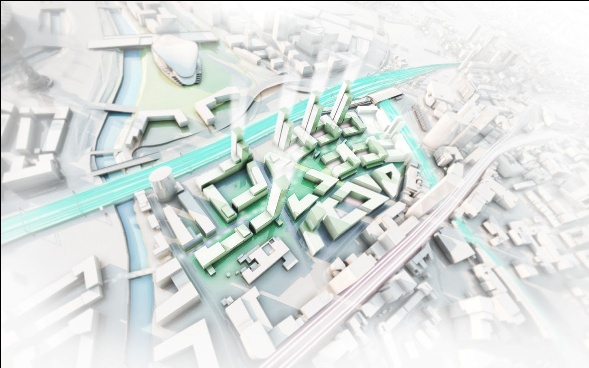 A UCL spokesman said if the students and their supporters did not leave, the university would go to court to evict them.
He described the Council meeting as "pretty constructive" and said the next step was developing the proposals and engaging with "all the relevant groups in that process" including staff and students, residents and Newham council.
Harman said: "As the project enters its next phase we are seeking professional expertise to help us realise our vision. Clearly a development of this scale and complexity will require input from the very best firms, both in the UK and abroad, but we are also looking to appoint firms who share UCL's ambition to make a positive and lasting difference in east London."
A shortlist of up to five practices or consortia will be drawn up based on their experience of working on projects of a similar scale and nature.
The deadline for completed PQQs is December 20. For more information see the Ojeu notice.