The UK's best church architecture
Britain's leading politicians, broadcasters and clergy members chose their favourites - but is yours on the list?
To celebrate its 60th anniversary, the National Churches Trust asked 60 eminent broadcasters, politicians and clergy to choose their favourite churches in the UK. Nominations came from politicians including David Cameron, Boris Johnson, Nick Clegg, and Ed Miliband as well as writers and broadcasters Giles Coren, Alain de Botton and Michael Palin, to name a few.
The National Churches Trust, set up in 1953, funds repairs and modernisation to the UK's churches, chapels and meeting houses.
Claire Walker, chief executive at National Churches Trust, said: "The UK's 47,000 churches, chapels and meeting houses are a tremendous asset to the nation. Together, they form an unparalleled network of public buildings which sustain local communities. The UK's Favourite Churches' is a celebration of some of our most loved and interesting places of worship."
Here's our highlights:
St Mary the Virgin Church, Witney, Oxfordshire, OX28
All Saints Church, Spelsbury, Oxfordshire, OX7, both nominated by prime minister David Cameron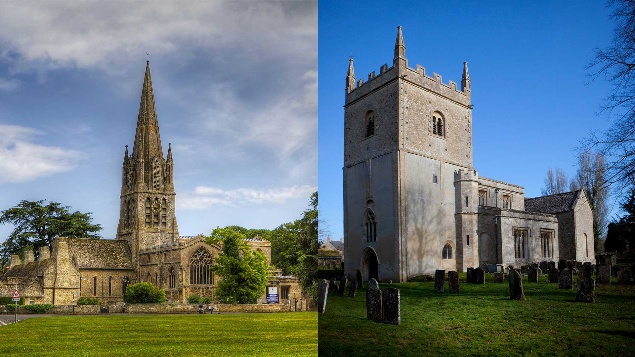 "There are so many wonderful churches in my constituency, but I do have two favourite ones. The first is from a purely personal point of view. It is All Saints at Spelsbury where my family sometimes worship when we are at home in Oxfordshire. It has a very special memory of my late son, Ivan's, christening. Another church I have great affection for in my constituency is St Mary the Virgin in Witney. I have the honour of being one of the Patrons for the Appeal for Restoration and Renewal and have been so impressed by the hard work of dedicated and enthusiastic parishioners and clergy for this appeal. St Mary is one of the oldest buildings in Witney and one of the biggest in West Oxfordshire. Its origins go back to Norman times but the present building is mostly 13th century. It stands on Church Green near the town centre, and its spire is a landmark for many miles around. The church does tremendous work to support the community and is an important part of Witney life."
St Magnus the Martyr Church, Lower Thames Street, London, EC3R, nominated by mayor of London Boris Johnson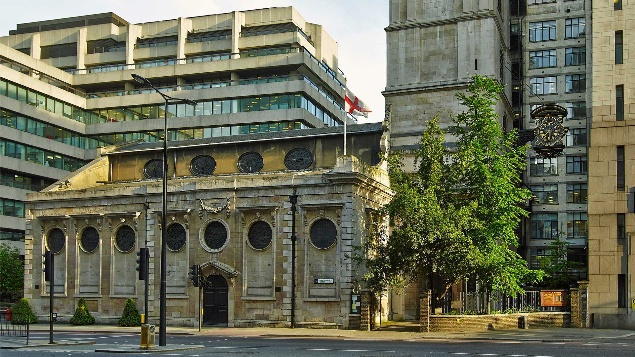 "You will no doubt agree that London is home to some of the most magnificent places of worship in the land, from the magnificent splendour of our internationally famous buildings such as Westminster Abbey and St Paul's Cathedral, to churches with unique character and histories such as St Bride's in Fleet Street and St Martin-in-the-Fields, overlooking Trafalgar Square. This is not to mention the many distinctive and impressive churches further afield, such as Croydon Minster or the 'four sisters' of St Luke West Norwood, St Matthew's Brixton, St Mark's Kennington and St John Waterloo Road, with their strikingly shared architecture. However, if forced to choose I would list my favourite church as St Magnus the Martyr, which can be found near London Bridge on Lower Thames Street, re-built so magnificently after fire ravaged much of the original building in 1760."
All Saints Church, Cockthorpe, Norfolk, NR23, nominated by philospher and writer Alain de Botton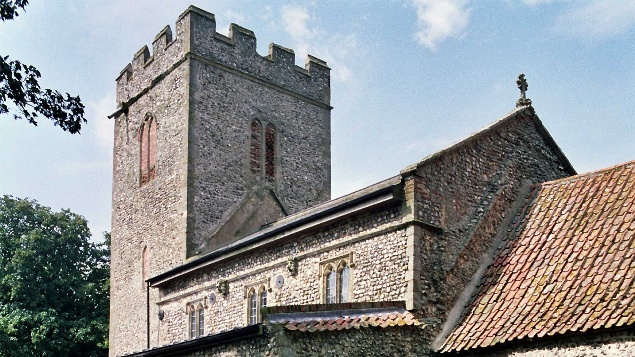 "This church is extraordinary because it's so 'ordinary' for a medieval English church - and that means so very special, in terms of its humble beauty, its simple faith, its austerity and noble stoicism"
St Margaret of Antioch Church, Abbotsley, Cambridgeshire, PE19, nominated by broadcaster Michael Palin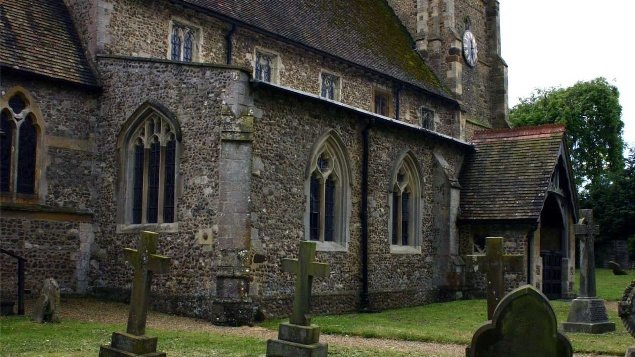 "I was married there, and others have been married, christened and buried there since the 13th century. It is a stout, strong, modest church, but has a unique feature of four knights on the corners of the tower. No-one seems to know their story, but they make St Margaret very special."
St Bride's Church, Fleet Street, London, EC4Y, nominated by restaurant critic Giles Coren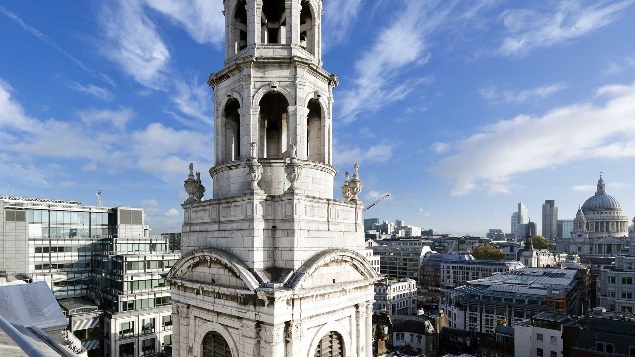 "I'll nominate St Bride's Church, Fleet Street. I got married at St Bride's for a number of reasons: because it is beautiful, because it has the best choir in London, because it is the parish church of the journalistic trade that I ply, and because Sir Christopher Wren didn't build synagogues. I continue to go there when I can, which is not often as I have a two year old daughter who simply won't keep quiet for a minute, let alone an hour and a half. It has the spire that inspired (literally!) the original tiered wedding cake, the Canon, David Meara, is a wise and comical fellow, and as Fleet Street goes over wholly to the grubby legal profession and journalism is killed off by the internet and Leveson, St Bride's remains a holy and peaceful place for memories of the glory days of English newspapers to be remembered. Also, there's a roof appeal going on at the moment which needs all the publicity it can."
Bishop Edward King Chapel, Ripon College, Oxfordshire, OX44, nominated by Lord Patten of Barnes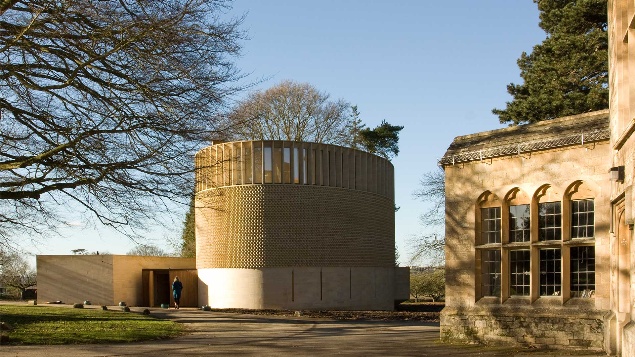 "It is very difficult to choose. I don't imagine that you will have many modern buildings on your list, but I like very much the new chapel at Ripon College at Oxford. The College is outside the City at Cuddesdon with wonderful views over rolling Oxfordshire countryside. The Bishop Edward King Chapel was designed by Niall McLaughlin and is next to a huge copper beech which is about three hundred years old. From the outside it looks a little like a drum or an upturned boat. Inside it is beautifully light with the sunlight creating wonderful effects on the stone and furniture made from ash. It is a real little gem."
St Mary the Virgin, Wetherden, Suffolk, IP14, nominated by Oxford University History of Churches Professor Diarmaid MacCulloch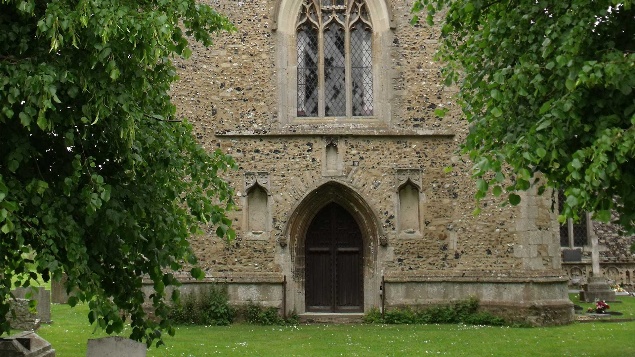 "This was the Church my father served throughout my boyhood. It is a church crawler's dream, having something from almost every period in English church history, since it stands in an oval churchyard which may be an Anglo-Saxon defended site, is mentioned in Domesday Book and has surviving fabric from at least the fourteenth century (including remnants of rich stained glass from that period). None of the richly-carpentered roofs are younger than 1500, there are medieval benches and beautiful Victorian copies of them, box pews, monuments and hatchments of a great gentry family who were resident Roman Catholics right up to 1801, and a beautifully sweet-toned organ, a War Memorial from 1922, completed through the efforts of an organist whose family played it for half a century. The churchyard was preserved from being cleared into a meaningless lawn in the 1960s, thanks to my father's obstinacy, and so a fine ensemble of gravestones and tombs from 1675 onwards, with one medieval coffin slab, are both companions to the building and hospitable to wildlife."
Capel Als Chapel, Llanelli, Carmarthenshire, SA15 1LA, nominated by journalist Huw Edwards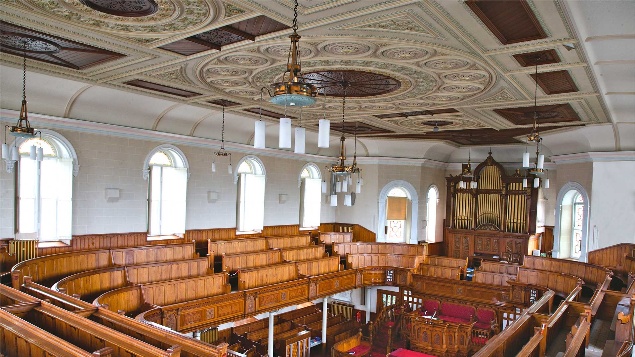 "Capel Als is one of the most significant religious buildings in Wales. The chapel, opened in 1780, was the first Nonconformist cause to be established in Llanelli, a town noted for its blend of industrial heritage and rich Welsh-speaking culture.
"Capel Als fills a chapter of prime importance in the story of Nonconformist worship in Wales. Its first minister, David Rees, was a noted preacher, publisher, entrepreneur, agitator, gutsy fighter for workers' rights, and indefatigable campaigner for religious freedom. He was no fan of the state church and its autocratic clergy. The feeling was mutual. The building is also significant and deserves far wider attention. There is little to commend it externally, but the interior is one of the best examples of exquisite, ornate chapel design anywhere in the United Kingdom. The chapel was reconfigured by the architect Owen Morris Roberts in 1894-5, increasing the capacity to 1,150 worshippers and incorporating the rare Bishop organ. There is a large platform-pulpit fronted by a spacious, curve-cornered 'big seat' for the deacons. The crowning glory is the coved ceiling, decorated with an ornate combination of boarding and moulded plaster in squares and circles.
"These days, Capel Als is one of a handful of Welsh chapels held up as a great example of the confident, ambitious, high-quality chapel designs which typified the late Victorian period. In a sane world, Capel Als would be accorded maximum listed status. Sadly, as in the case of several other majestic chapel buildings in Wales, Cadw (the Welsh government's historic environment service) relegates it to miserable Grade 2 status. Castles, country homes and Anglican churches tend to come first in Cadw's Wales."
Heath Chapel, Heath, Shropshire, SY7, nominated by historian Dr Kate Williams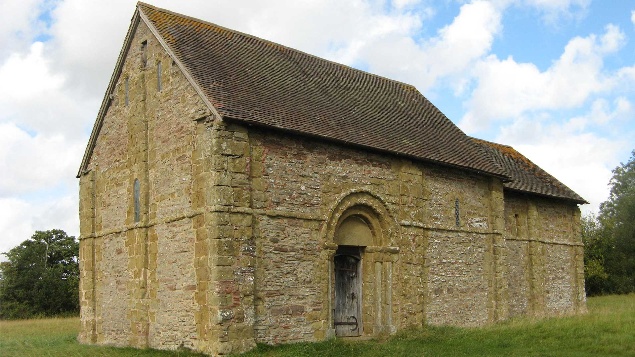 "Heath Chapel is all that remains of the settlement that was once there. It was built in the twelfth century and the wonder of it is that, unlike so many of our 12th century churches, so very much of the original building remains. Although it has a new roof and floor and medieval decoration, the church feels so very ancient when you enter – going inside is the closest you will ever feel to an ordinary 12th century Shropshire person going to worship. These traces of ordinary life are very rare from so far back – which is why it must be treasured."
New Laigh Kirk Church, Kilmarnock, Ayrshire, KA1, nominated by journalist Kirsty Wark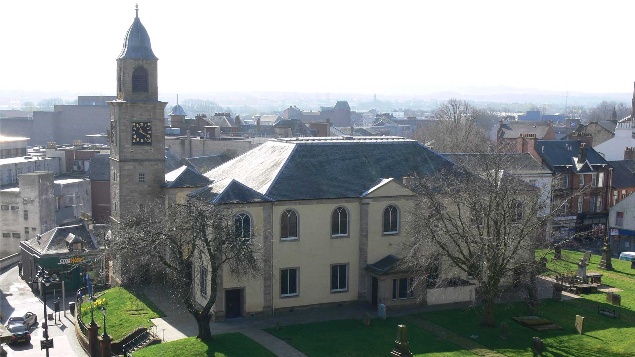 "It was an important place in the life of my family, and although I am not religious, it is a building that I associate with my sense of Scottishness. It is beautifully proportioned and unadorned, and the graveyard is of historic importance."
St Nicholas' Church, Bradfield, Yorkshire, S6, nominated by debuty prime minister Nick Clegg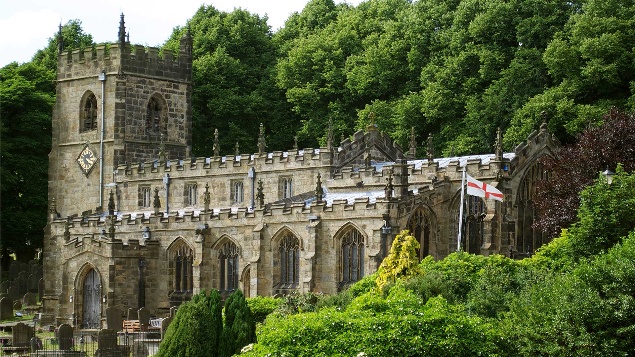 "This stunning ancient Grade One listed church is situated within Higher Bradfield in my Sheffield Hallam constituency. The building dates back to the 15th Century. Given its location, perched on the top of a hill overlooking Lower Bradfield and the reservoirs below, it can be seen for miles around and offers great views across the valleys. The church is still an integral part of village life, regularly hosting community events such as the Bradfield Music Festival which I have been lucky enough to attend in the past."