Terry Farrell accuses authorities of failing to plan for Crossrail development
Stations could become new town centres, architect tells London Assembly
Britain has no strategy for developing successful new urban centres around Crossrail's stations, Terry Farrell warned the London Assembly this week.
The new and rejuvenated stations will attract development and have the potential to create new town centres, he said, citing London Bridge and Canary Wharf as examples.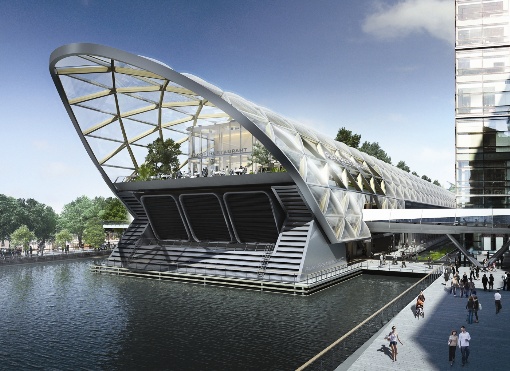 But this is not being guided by any strategy because Britain has a reactive approach to planning, he told a London Assembly inquiry into the future of town centres.
"It's hit and miss," he said. "We are still not planning for the implications of Crossrail. Proactive planning is not what we do in this country.
"When it does work is when the private sector owns a lot of the land around the station – for example, Broadgate, Kings Cross, Paddington. But that doesn't always lead to a successful town centre. Paddington still lacks the quality of being a town centre, whereas Kings Cross has worked."
He said Crossrail and High Speed 2 would strengthen existing town centres and have the potential to create new ones at places like Old Oak Common in west London, where Farrell is already working.
"You ignore the potential of transport at one's peril," he said.
Other countries, such as Hong Kong where the transport authority controls the stations and the land around them, take a far more strategic approach, he added.
Shopping centres like Westfield and Bluewater were examples of how single private-sector developers were often more successful than the public sector at creating new places, he said.
This was not a sinister modern trend, he said: Marylebone High Street was a success because it had largely been in single ownership since the 18th century.
"Masterplanning from the public sector's point of view has not been very successful. I don't know what the answer is," he said.
Labour Assembly Member Val Shawcross described the Crossrail stations, which are currently under construction, as a "string of pearls across London".
But she added: "I can't put my hand on my heart and say there is any planning going on to shape the impact of the rising land values. Why can't the mayor tell us he has a masterplan going on at every one of the Crossrail stations?"