Stonehenge visitor centre looks 'cheap and nasty'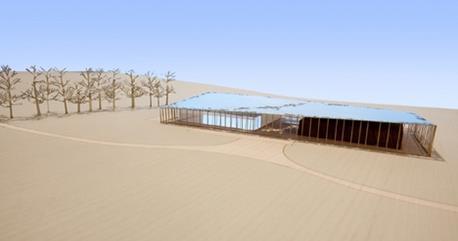 Denton Corker Marshall's designs for a £25 million Stonehenge visitor centre have been compared to an "immigration detention centre", just weeks before the planning application is due to be submitted
Following local consultation over the summer, client English Heritage is hoping to submit plans to Wiltshire County Council by the end of this month. It aims to meet the government's target of opening the temporary facility in time for the influx of tourists attracted by the London 2012 Olympics.
But in a sign that the 20-year Stonehenge visitor centre saga is set to continue, councillor Paul Sample, a former mayor of Salisbury, has attacked the scheme as a "cheap and nasty" addition to the World Heritage Site; while Peter Alexander-Fitzgerald, a member of the International Council on Monuments & Sites, claimed the centre resembled "a derelict aircraft hangar".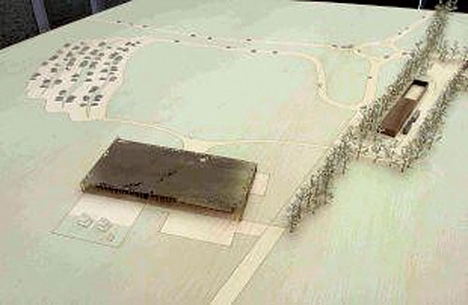 Denton Corker Marshall had previously worked up plans for a £65 million scheme but this was dropped in 2007 on cost grounds by the then architecture minister, Margaret Hodge. She promised a "world class" alternative would be created.
Sample said: "It's cheap and nasty and isn't going to do justice to the site. It looks like an immigration detention centre. It's not something that makes you feel part of something ancient and mystic.
"We should be building something to last. We should have had an international competition."
Alexander-Fitzgerald commented: "This looks like an IT student's first attempt at rendered graphics. It's amateurish and causes one to wonder about the quality of the finished product.
"If you only get the detailed images at the time of the planning application you can't give a balanced critical opinion on the suitability of the design. From this image that just has to be no."
An EH spokesman said the visitor centre would "sit delicately on top of the landscape with minimal impact".
Denton Corker Marshall declined to comment.