Stirling Prize winner added to Robin Hood Gardens team
Haworth Tompkins named joined architect for second phase of work
More architects have been appointed to the scheme which is replacing the Smithsons' Robin Hood Gardens housing estate with Haworth Tompkins now being drafted in to join the project.
The GLA, Tower Hamlets and developer Swan are behind the 1,575 Blackwall Reach project in south-east London which will replace the 1972 landmark.
The first phase has been divided into two tranches with Frank Reynolds Assoociates close to completing the first 98 homes, known as phase 1A, while Karakusevic Carson has begun work on 1B which has 242 homes.
Now Metropolitan Workshop and Haworth Tompkins – the winner of the 2014 Stirling Prize – have been appointed as joint architects for phase two of the work which is known as Robin Hood Gardens West and will feature around 270 units.
Metropolitan Workshop has been helping to refine the site masterplan since 2013 while Jestico & Whiles, which was appointed at the same time as Metropolitan Workshop and Karakusevic Carson, is no longer on the scheme.
Swan's executive director for regeneration and development, Geoff Pearce, said: "We appointed Haworth Tompkins as joint architects because we believe they will bring fresh thinking to the project and offer in-depth expertise in residential and mixed use projects and a commitment to the art of making beautiful, sustainable buildings."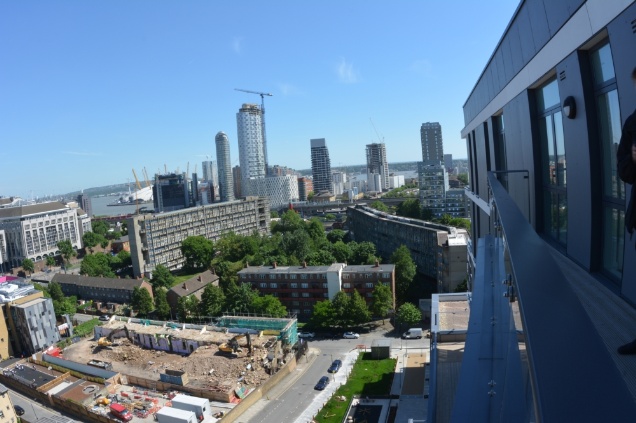 Demolition work on the 252 home estate next to the Blackwall Tunnel has already begun with the entire site due to be cleared for its replacement, despite a last-ditch effort last summer by the Twentieth Century Society to get statutory protection for the Robin Hood Gardens estate.
Heritage minister Tracey Crouch granted a second certificate of immunity for the estate meaning Robin Hood Gardens cannot be considered again for listing until 2020.
Margaret Hodge, the architecture minister who turned down the bid to list Robin Hood Gardens, attacked the heritage group's attempt to save it from the wrecking ball, saying she "cannot believe that anyone is trying to list it".
Hodge said the estate was not fit for purpose when she refused to list it back in summer 2008.