Judges worked alongside awards panel to compile 2012 shortlist
Judges for this year's Stirling Prize were involved in helping draw up the shortlisted buildings for the first time.
In previous editions of the UK's most famous architecture award, the judges' role has been confined to deciding the winner from the shortlist handed to them.
But in a break from tradition, this year's five judges, chaired by Nicholas Grimshaw and including Joanna van Heyningen and former V&A director Mark Jones, were all included in the process that whittled down the shortlist from the 59 schemes eligible to the six named earlier this week.
The judges worked alongside the dozen strong awards panel chaired by Deborah Saunt and which included Design Council Cabe director Paul Finch and Feilden Clegg Bradley Studios partner Peter Clegg.
A RIBA spokeswoman said the five judges attended the awards group meeting which selected the final shortlist. She added: "It gives them a proper understanding of the process and the rationale behind the shortlist. [The awards] get refined over time and we review how we run them every year in order to make them the best we can."
One source said: "In the past, the judges were presented with the shortlist but wouldn't know why this school had been shortlisted alongside this arts complex. Doing it this way is an improvement."
Among the schemes shortlisted is 5 New Court – better known as the Rothschild's building – in the City of London by OMA and Allies and Morrison.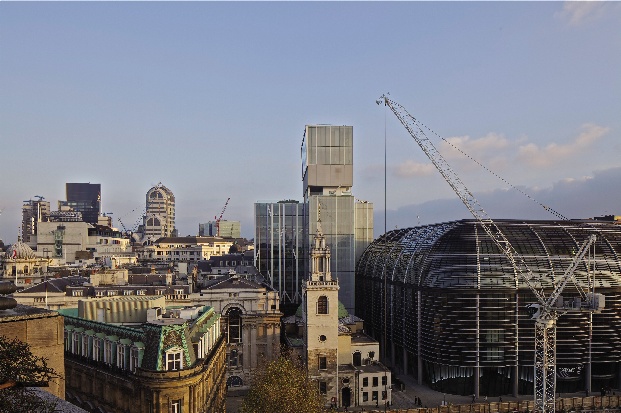 It was championed by the City's chief planning officer Peter Rees in the face of considerable opposition and this week he told BD: "It is always pleasing to hear that a commercial building has made it onto the shortlist. Architecture prizes have long favoured buildings for the arts, specially commissioned homes and projects for charitable purposes."
He added its nomination was a vindication for the bank which has been on the same site since 1809 and rebuilt its headquarters twice already.
"Rothschild's have shown great confidence through commissioning an internationally regarded architect to produce a strong architectural statement specified to last for a life of 150 years," he added. "We are short of patrons and architecture of this calibre."
The full shortlist and their odds*
Hepworth Gallery, Wakefield, David Chipperfield (3/1)
Sainsbury Laboratory, Cambridge, Stanton William (7/2)
Lyric Theatre, Belfast, O'Donnell & Tuomey (4/1)
New Court, London, OMA with Allies and Morrison (4/1)
Maggie's Centre, Glasgow, OMA (9/2)
London Olympic Stadium by Populous (5/1)
* Odds supplied by William Hill